EPV® Peregrine 4K In Award Winning Case Study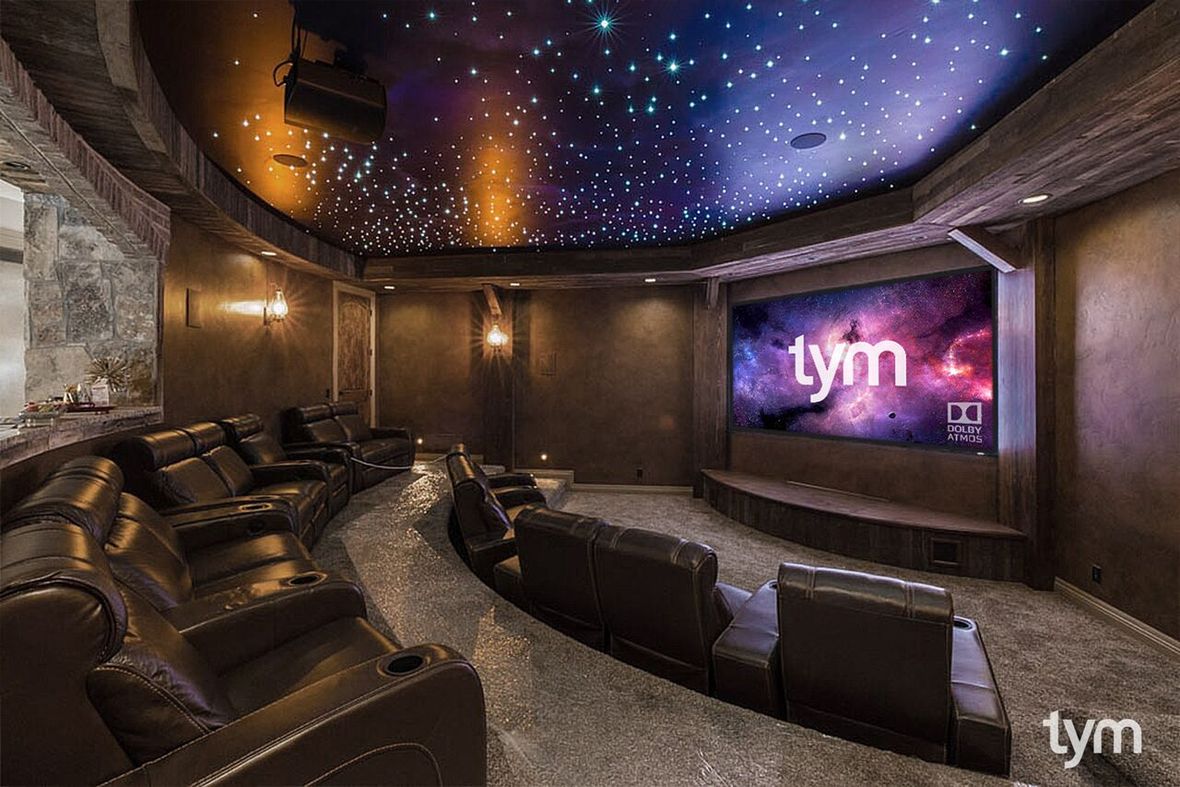 (Click image to see web page)
Award winning project link: https://www.tymhomes.com/project/the-stone-haven-tree-haven-homes-2015/
Installer Company Name:TYM Home Theaters & Smart Homes
Installer Link:www.tymhomes.com
Product: Peregrine A4K
It's always a pleasure for a brand to be front and center for a high-end installation but it really is an honor to hear known industry experts speak so highly of your product. Recently EPV® had theirPeregrine A4K (acoustically transparent UHD) projector screen installed by TYM Smart Homes & Home Theaters of Sandy, Utah as part of an award-winning integrated home project. There are beautiful installations and then there is mind-blowing excellence that wins The People's Choice Award at the 69th annual Salt Lake Parade of Homes. Please take a moment and check out the outstanding work that TYM did. It really is an honor to have our product chosen for such amazing work.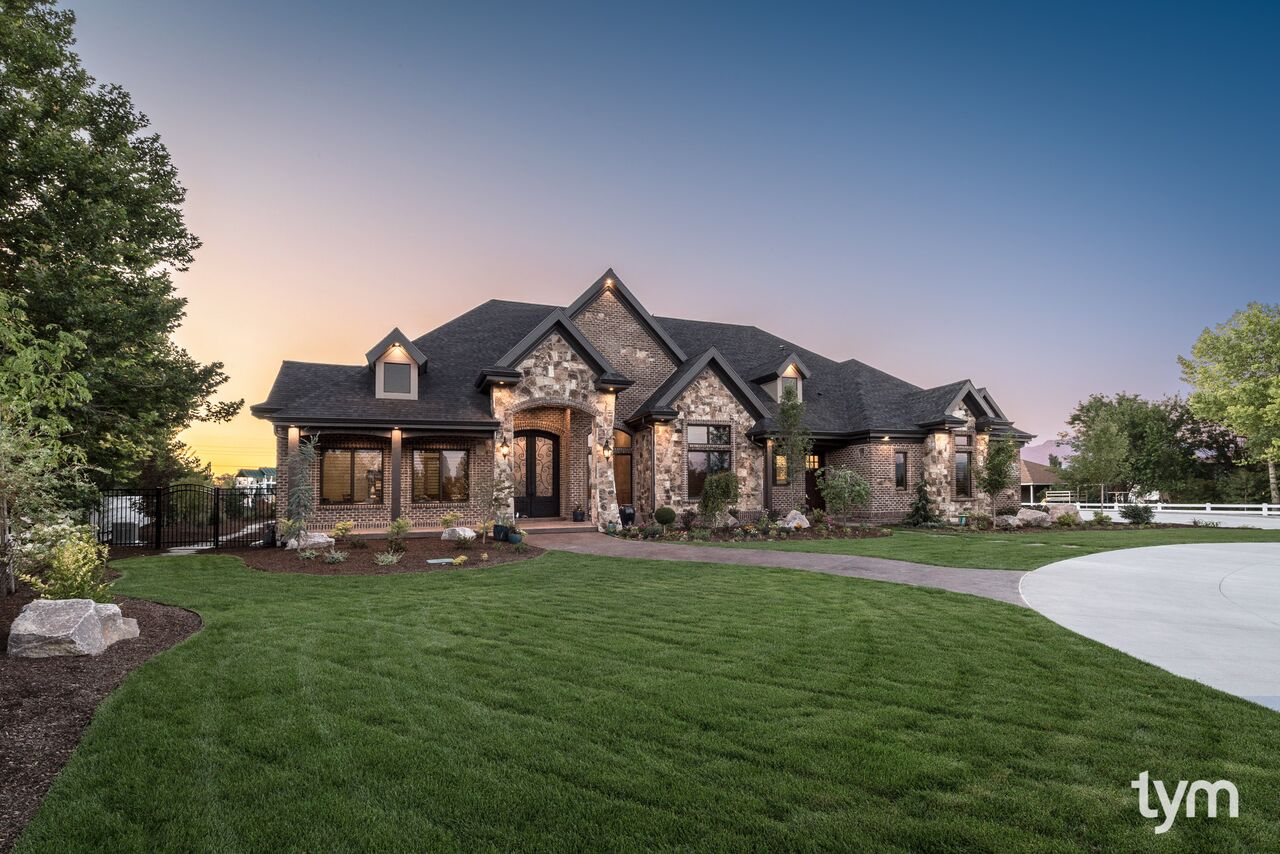 Installer Company Conact Information:
TYM Smart Homes & Home Theaters
9284 S 300 W Sandy, Utah 84070
801-783-1958
Installer Individual Name:
* Greg Montgomery, THX Certified Professional, TYM
* Matt Montgomery, Home Systems Designer, TYM
EPV® Screens Product used in the installation:
Individual quotes on the Installation and the EPV® Screens Product:
"I needed a screen that could provide the best possible surface for Ultra HD projection, while being acoustically transparent. I chose the EPV® Screens Peregrine A4K specifically because of it's tight acoustic weave—which is virtually invisible—allowing viewers to get the full benefit of the Sony 4K projection. The screen has excellent color accuracy and brightness, and the tight acoustic weave allowed the rich reference-level sound quality of the Paradigm CI Elite speakers and subwoofers to shine."
—Greg Montgomery, Home Theater Designer
"More than 12,000 people visited this home during the Salt Lake Parade of Homes, afterwards it was voted 'PEOPLE'S CHOICE WINNER'. Visitors would turn a corner, see the open-designed theater and gasp. It was truly a showstopper. The amphitheater design, the twinkling stars, and the incredible Dolby Atmos system and stunning 4K image quality absolutely wowed visitors. The entire home had impressive audio/video integration and Savant home automation, but the theater stole the show. The builder was so happy that TYM was given the 'Most Valuable Partner' award. Most importantly, the homeowners and their family absolutely love their new home theater. The EPV® Screens Peregrine A4K was the ideal choice for this unique, high-performance space."
—Matt Montgomery, Lead Project Designer
"The final space for the screen was a different size than initially planned for. So we needed a custom size screen and frame on a uber tight deadline to make the Parade opening day. Our friends at EPV® Screens, stepped up big time. They made sure we had the perfect size screen on the time line we needed. We couldn't have done it without them."
—Matt Montgomery, President, TYM LLC.
About the Peregrine A4K
Peregrine ISF EPV logo
(Click image to visit page)
The Peregrine A4K uses EPV®'s latest and most refined acoustically transparent projection material. It allows sound to breathe through the material with a minimal attenuation while presenting a high resolution 4K (4096 x 2160 pixel ratio) image free from moiré artifacts. The revolutionary concept of superior picture quality and outstanding audio performance is produced in the most commonly requested sizes giving it both a price and availability advantage for installers on a project that until now, was available at a prohibitive cost and long build time.
About the People's Choice Award:
Most of our awards are made by professionals within the industry. An example would be an architect helps decide who may win "Best Architecture." These awards are an important measure because it is nice to be recognized by peers. The people's choice award is what our customers, clients, and the public see as noteworthy. This award is coveted because the masses have set this home up as a standard bearer.
People s Choice Award
About TYM Smart Homes & Home Theaters:
Founded in 2009, TYM (pronounced 'time') is an award-winning leader in audio/video, automation, and custom integration. Along with a strong teams in Utah and Idaho, the four Montgomery brothers, Matt, Greg, Scott, and Brad combine their backgrounds in IT, programming, audio/video production, live television production, and design, to create custom solutions for the discerning clients. (Read More)
For more information about EPV®, please write to
EPV® email. sales@epvscreens.com
web. www.epvscreens.com