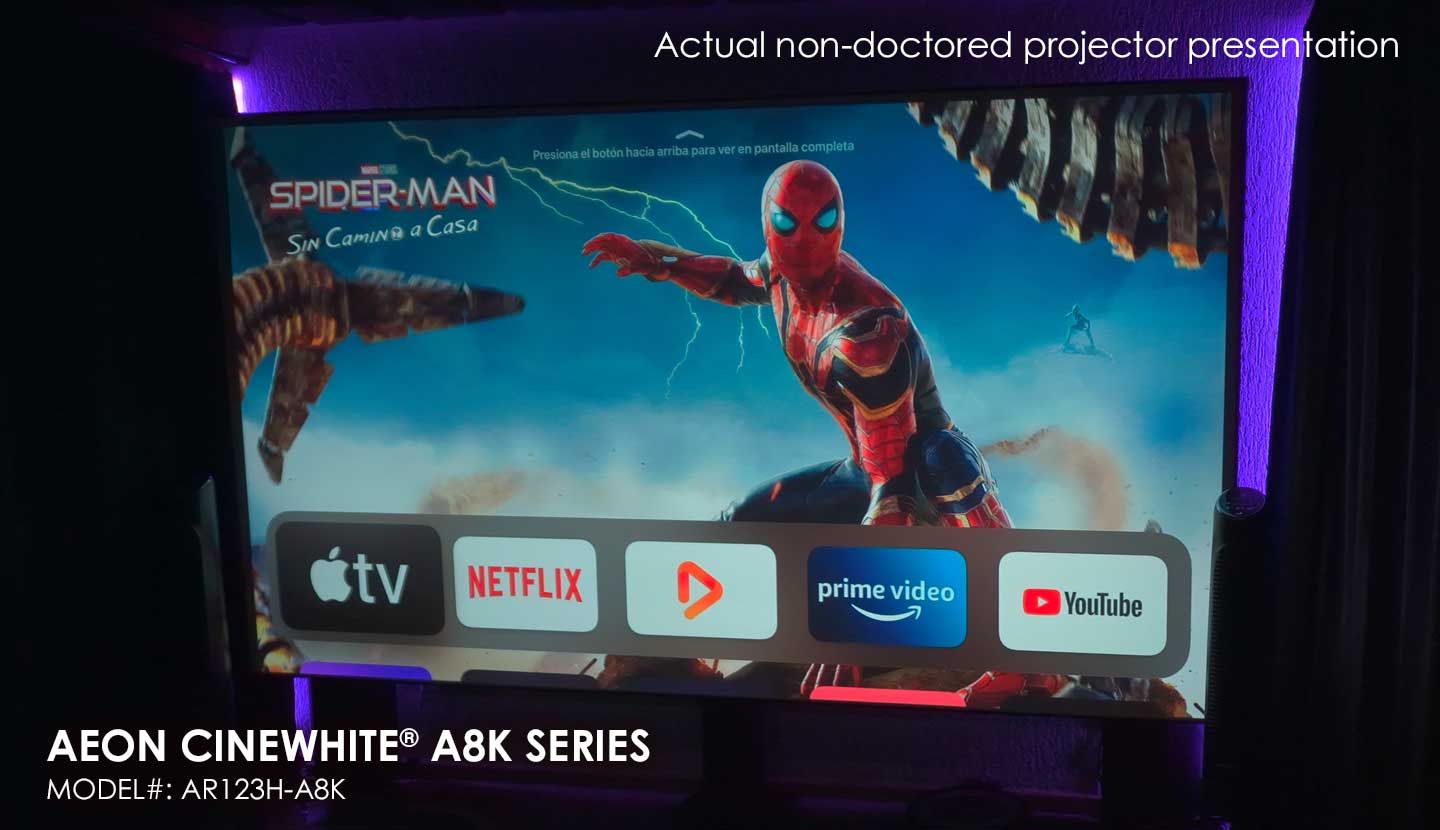 Aeon AcousticPro 1080P3 Series

The Aeon AcousticPro 1080P3 an EDGE FREE® acoustically transparent fixed frame screen for dedicated home theater rooms.
The tight weave eliminates the moiré effect while presenting warm neutral colors. It includes a black backing to reduce light reflection. This material allows speaker placement behind while allowing an exceptional acoustically transparent performance with minimal attenuation.
Looking for a transparent screen? Look no further. We offer a variety of transparent screens that can improve the quality of your projection experience. The AcousticPro 1080P3 and AcousticPro UHD are two of the finest transparent screens on the market and offer many top-notch features. Acoustically transparent projection screen designs bring the performance of high-end theater performance into the private home cinemas.  The value of an "acoustic projector screen" is in its ability  present  a reference quality  projected image over in-wall speakers. The sound transparent projector screen allows sound to breathe through with minimal attenuation. Elite's acoustically transparent screen materials are UHD (ultra-high definition) is a moiré-free self-supported acoustically transparent front projection screen material. The dense synthetic weave of this acoustic projector screen is compatible with Ultra-High Definition/4K resolutions while mitigating light penetration for a brighter picture. The acoustic screen UHD design maximizes sound penetration with minimal attenuation without compromising picture quality. The UHD transparent projection screen material's wide diffusion uniformity offers a broad viewing angle with superb picture quality across the entire surface. This provides equal brightness levels on or off axis even in a transparent screen for in-wall speakers.