Here are a few quick tips to help you pick the right projection screen for your application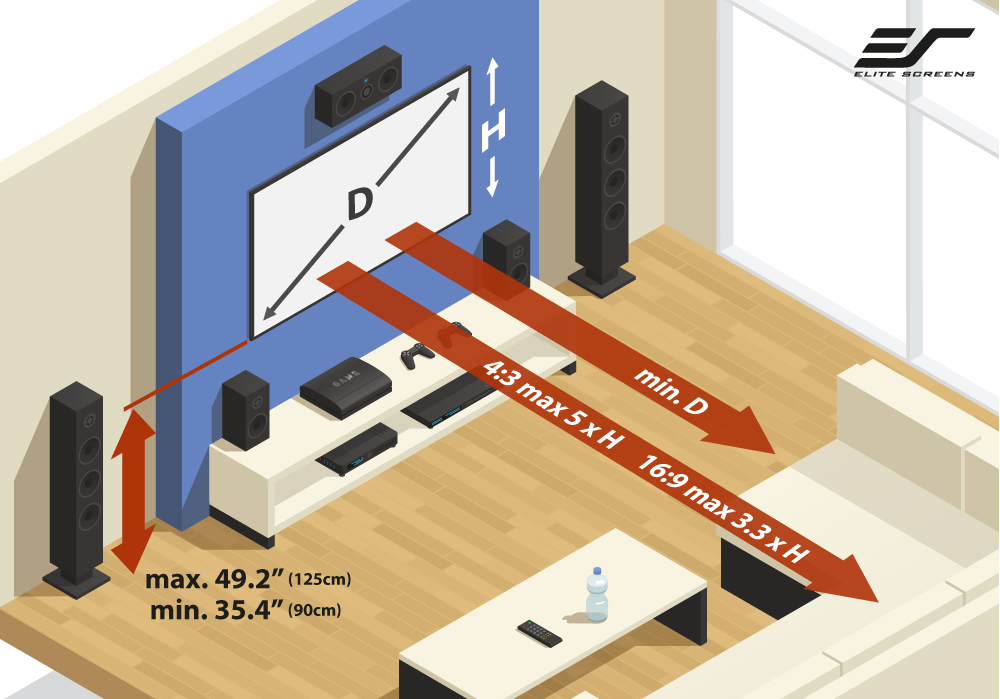 How much should you spend on your screen?
We recommend spending around 15-30 percent of your projector cost on the type of projection screen that would be the most suitable in matching the quality-to-cost ratio with your projector.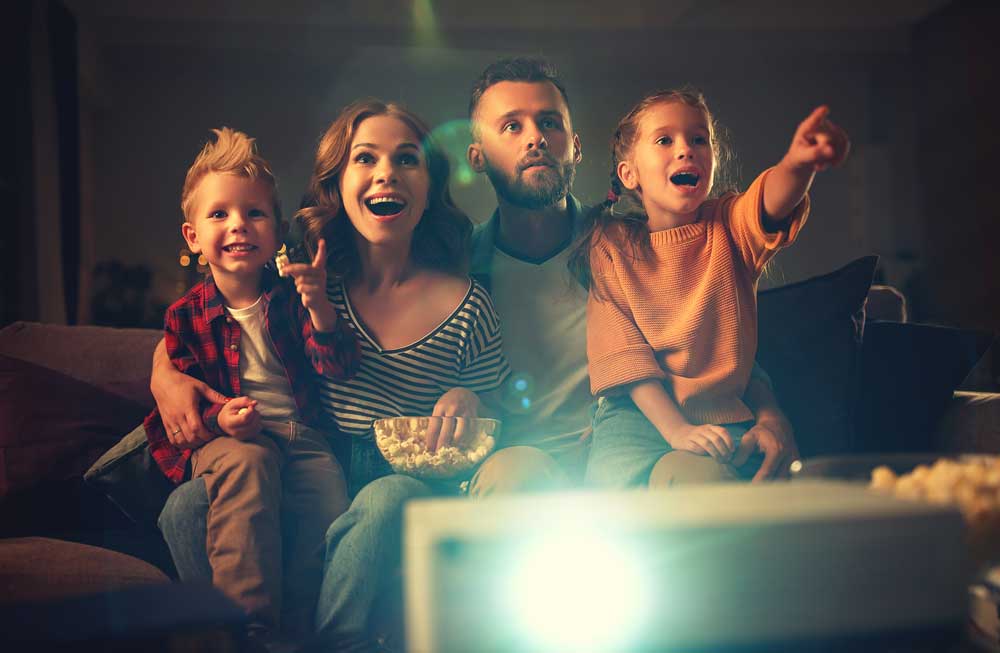 What type of screen is suitable for your projection environment?
Top Selling Elite Screens
Most Popular Screens
100" Manual Pull Down Screen - 16:9 - M100H
120" Folding-Frame Outdoor Screen – 16:9 – OMS120H2
100" Manual Pull Dow Screen 4:3  – M100V
120" Manual Pull Down Screen 16:9 – M120UWH2
125" Electric Screen 16:9 Format - Electric125H
120" Fixed Frame Screen 16:9 Format – SB120WH2
120" Fixed Frame Ambient Light Rejecting Screen – 16:9 – AR120DHD3
100" Ultra-short throw Ceiling Light Rejecting Fixed Frame Screen – 16:9 – AR100H-CLR
85" Tripod Portable Screen 1:1 format- T85UWS1
Large-Venue
200" Ambient Light Rejecting Fixed Frame Screen – 16:9 – R200DHD5
180" Electric Screen – 16:9 – Elecric180V
150" Electric Screen – 4:3 – Electric150V
180" Quickstand 5-Second Pull-UP Screen – 16:9 – QS180HD
150" Portable Screen - F150NWV
200" Electric Tab-Tensioned Dual Front/Rear Screen – 16:9 TE200HR2-DUAL
Education
84" Manual Screen – 4:3- M84NWV (Small Size Classroom)
106" Manual Tab-Tension Screen – 16:10- MT106XWH2  (Mid-Size Classroom)
85" Tripod Pull Up – T85UWS1 (Portable Training)
119" Tripod Pull Up Portable - T119UWS1 (Portable Training)
106" Electric Screen – 16:10 - Electric106X (Mid-Size Room)
170" Electric Screen - VMAX170XWS2 (Large Conference)
120" Ambient Light Rejecting Fixed Frame Screen – 16:9 – R120DHD5 (Medium-size Clasroom)
Home Cinema
Premium Electric Screen - TE120HW2 (120" Diag, 16:9 Format, IR/RF Remotes, Tab-Tension Electric)
Premium Fixed Frame Screen -ER100WH1 (100" Diag., Velvet Trim Fixed Frame, 16:9 Format)
Multi-Application Electric Screen - VMAX100UWH2 (100" Diag. VMAX Electric 16:9, IR/RF Remotes, 12V Trigger)
Economy Line Electric Screen - Electric125H (125" Diag. Electric 16:9, w / IR Remote & 12V Trigger)
Acoustically Transparent Electric Screen – Electric125H-AUHD (125" Diag. Electric 16:9, w / IR Remote & 12V Trigger)
Manual Pull Down Screen - M100UWH (100" Diag. Manual Screen 16:9 Format)
Portable Indoor/Outdoor Movie Screen - F80NWH (80" Diag. Ez Cinema Floor Pull Up Screen 16:9)
EDGE FREE Matte White Fixed Frame Screen – AR120WH2 (120" Diag., 16:9, ISF-Certified)
EDGE FREE Ambient Light Rejecting Fixed Frame Screen – AR120DHD3 (120" Diag., 16:9, ISF-Certified)
EDGE FREE Ultra-short throw Ceiling Ambient Light Rejecting Fixed Frame Screen – AR120H-CLR (120" Diag., 16:9)
Portable Application
Tripod Pull Up Screen - T85UWS1 (60"x60" Budget Portable)
Tripod Tab-Tension Pull Up Screen - T100UVW-PRO (60"x80" Mid-Size Portable)
Premium Floor Pull Up Screen – F110NWX2 (110" Diag., 16:1, Large-Size Portable)
Floor Pull Up – F100NWH2 (100" Diag., 16:9, Personal)
Premium Floor Pull Up - F150NWV (150" 4:3  Large-Size Portable)
Church
Wall/Ceiling Electric Screen – Electric150V (150" Diag. 4:3 Format, IR remote)
Wall/Ceiling  Electric Screen – STT120XWH2 (120" Diag. 16:9, IR & RF Remotes, 12V Trigger)
Wall Permanent Fixed Frame Screen - AR165WH2 (165" Diag. 16:9 Format EDGE FREE Fixed Frame Screen)
Portable Screen - F150NWV (150" Diag. 4:3 Format Portable Floor Pull Up Screen)
Ambient Light Rejecting Wall/Ceiling Electric Screen - STT135UHD5-E6 (135" Diag. 16:9 Format 66"x118", IR & RF Remotes, 12V Trigger)
Office
Premium Tab-Tension Electric Screen - TE100HW2 (100" Diag. Tension Electric 16:9 IR/RF, Trigger)
Premium Tab-Tension Ambient Light Rejecting Electric Screen – STT120UHD5-E12 (120",  16:9, IR/RF remotes)
Ambient Light Rejecting Fixed Frame Screen – AR120DHD3 (120" Diag., 16:9, EDGE FREE, Standard-throw projectors)
Premium Ceiling Ambient Light Rejecting Fixed Frame Screen – AR103H-CLR3 (103" Diag, 16:9, EDGE FREE, Ultra-short throw projectors)
In-Ceiling Electric Screen – IHOME106HW2-E18 (106" Diag., 16:9, IR/RF remotes, wall switch, 12v trigger)
Manual Pull Down Screen - M100NWV1 (100" Diag. Manual Pull Down Screen 4:3 Format)
Outdoor
Portable Outdoor Folding-Frame Screen – OMS120H2 (120", 16:9, carrying bag)
Manual Pull-Down Outdoor Screen – OMS100HM (100" Diag, 16:9, slow-retract)
Electric Outdoor Screen – OMS120H-Electric (120" Diag., 16:9, RF remote, 12v trigger)
Electric Outdoor Tab-Tension Screen – OMS135HT-ELECTRODUAL (135" Diag., 16:9, 2-way projection front/rear, RF remote, 12v trigger)
Portable Outdoor Folding Frame Screen – OMS180H2-Dual (180" Diag. 16:9, 2-way projection, height adjustable)
Portable Outdoor Folding Frame Screen – OMS200H-Plus (200" Diag., 16:9, height adjustable)