EDN Network Reviews Elite's Spectrum (Electric125H-AUHD)
The Elite Screens Spectrum AcousticPro UHD was front and center for an evaluation conducted by the EDN Network.
"Do a Google search on "projection screen" and you'll quickly learn that Elite Screens is one of the leading manufacturers in this particular product space…" said Brian Dipert, EDN Editor who conducted the review. He also cited the various advantages that the Spectrum AUHD has over another projection screen brand concluding with, "Speaking of "observing", the Electric125H-AUHD performed admirably across a diversity of content and at all hours of day and night; its ambient light suppression was top-notch."
For the full review, please click this text or click on the photo above.
Please take a moment to visit the site, see the videos and feel free to ask questions.
Warm regards.
-Dave
Dave Rodgers
Marketing Manager, Elite Screens Inc.
About the Spectrum AcousticPro UHD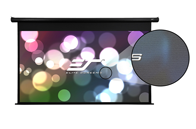 The Spectrum AcousticPro UHD is a motorized morié-free acoustically transparent projection screen by Elite Screens. The fine woven acoustically-transparent (UHD) material is designed to be placed in front of speakers allowing sound to pass through the material with minimal attenuation while maintaining exceptional picture quality with 1080P or 4K resolution projectors. Standard control accessories include an Infrared remote control, 5-12 volt trigger capability, and a detachable wall switch keypad. Optional features include wireless RF 12v trigger and ceiling trim kit for recessed ceiling installations.
 About the EDN Network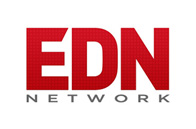 (Click Image for EDN Network)
The EDN Network is an electronics community for engineers, by engineers, with the informati n, tools, courses, and professional connections you need to get your job done and get your ideas from concept to reality as quickly as possible. We also like to have 'serious fun' in the process, so let your guard down a little and keep up with us by tracking our RSS feeds or getting our topical newsletters.
For more information about Elite Screens, please contact us at:
email. info@elitescreens.com
tel. 877-511-1211