VMAX Dual® Projection Screen Wins The 2016 TWICE Picks Award
VMAX Dual® Projection Screen Wins The 2016 TWICE Picks Award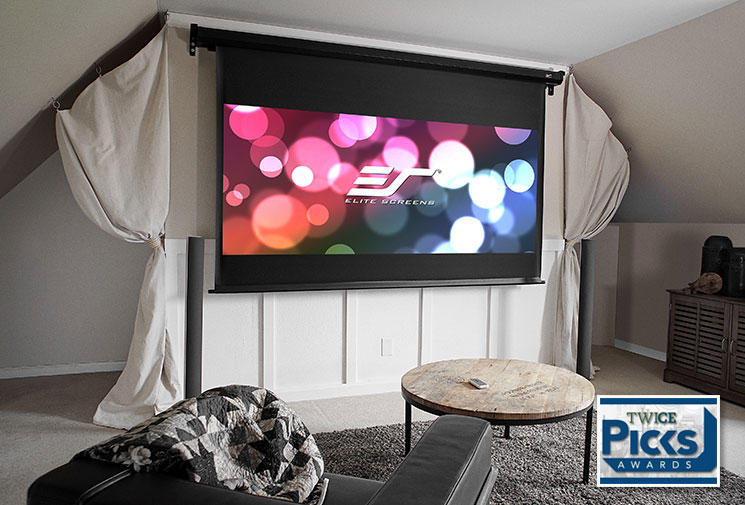 (Click Image for product web page)
Elite Screens is pleased to announce that its VMAX Dual® projector screen with alternating 16:9 / 2.35:1 format design won the TWICE Picks Award at this year's CES 2016. We are notifying our customers now as it presents an opportune situation to get the word out on an essential AV design just in time for the Spring sales season.
The VMAX Dual® answers a crucial need for a projection screen that accommodates the variable aspect ratio capabilities of today's 16:9 / 2.35:1 projectors. By utilizing an alternating screen format design with constant image width, the VMAX Dual® performs with theater-grade quality while winning the approval of industry experts and consumers alike.
About the TWICE Picks Awards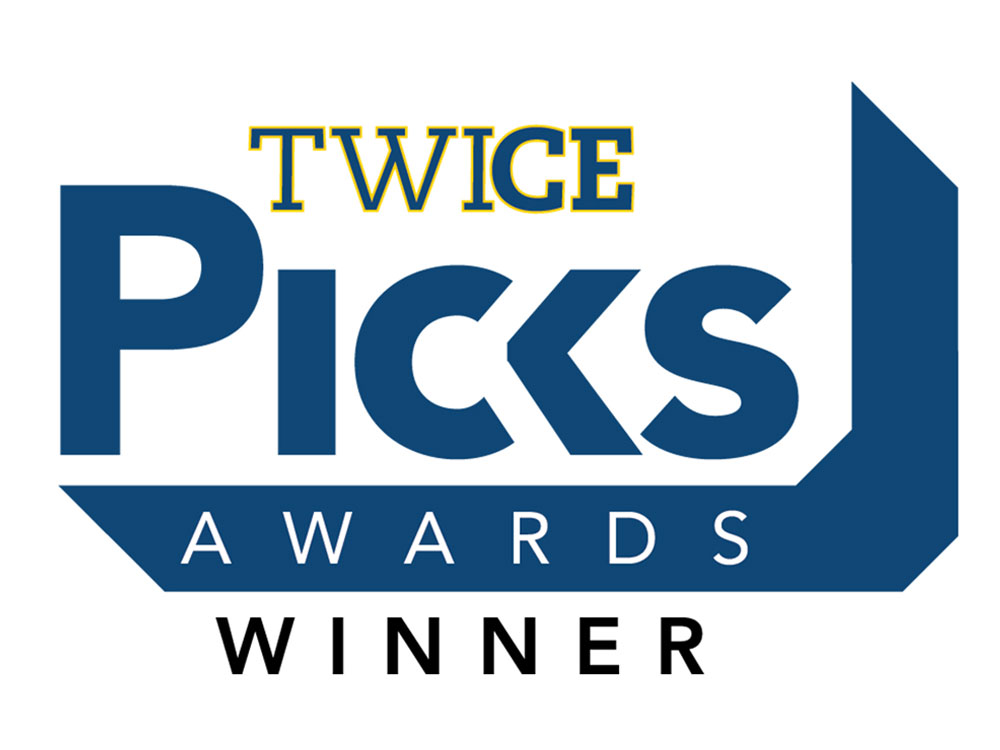 TWICE Picks Awards, honors some of the most innovative, ground-breaking, disruptive products introduced at CES 2016. TWICE chose the winners based on several criteria including innovation, marketability and wow factor.
About the VMAX Dual®
VMAX Dual® Series is an electric projection screen that actually contains a pair of alternating materials with either a 16:9 or 2.35:1 aspect ratio. The screen comes as a fully assembled, "plug & play" product. It is equipped with a full installation package including L brackets as well as a Radio Frequency remote control. A simple click of the button allows you to use whichever aspect ratio you need with constant image width. No additional projector accessories are needed for this function. It even has a wireless 12 volt trigger to coordinate your screen's rise and drop with the projector's power cycle. The VMAX Dual® is available with a standard 1.1 gain matte white material. Sizes range from 100″ (16:9) & 95″ (2.35:1) to 120″ (16:9) & 114″ (2.35:1)
***
Innovative solutions are a key pursuit of Elite Screens and we look forward to continue providing you with simple, effective and reliable answers.
Best regards.
-Dave
Dave Rodgers
Marketing Manager, Elite Screens Inc.
***
To learn more about our various lines of projection screens, please contact us at:
email. info@elitescreens.com 
tel. 877-511-1211
web. www.elitescreens.com