Elite Screens® Aeon CLR® Honored with Sound & Vision 2017 Top Picks of the Year Award
Award: Sound & Vision 2017 Top Picks of the Year Award
Product: Aeon CLR® Series
Review Link: (Click Here)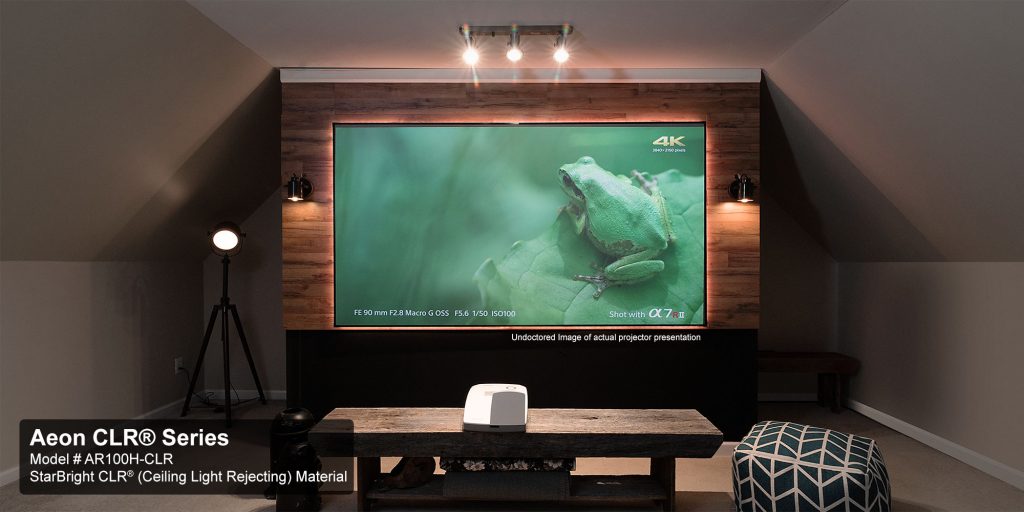 The Aeon CLR® is an EDGE FREE CLR® fixed frame screen that uses Elite's innovative StarBright CLR® (Ceiling Light Rejecting®) material. Its serriform optical surface lens microstructure negates the washout effect of ambient light especially from overhead sources. This also enables the material to provide contrast levels that are 100 times greater than that of standard matte white projection screens.
About the Award/Organization:
Sound and Vision Magazine is one of the top AV newsstand publications.  Its staff of reviewers and editors represent the top echelon of industry professionals who provide audio-visual buyers with insight on the latest industry products and trends.  Its Top Pick Products Award showcases the best picks of their products evaluated as a year-end lineup. As usual, the list reflects gear reviewed in print and online during 2017, which includes our January and February/March 2018 print issues. Prices are suggested retail at the time of our review; as always, check the web for current discounts.