92″ Sable Frame B2 : Life Wire 2017 Best Small Room Projector Screen
Award: Life Wire 2017 Best Small Room Projector Screen
Product: Elite's Sable Frame B2 92″
Review Link: (Click Here)
Have limited space, but still want to watch on the big screen? Elite Screen's Sable Frame B2 92-inch 16:9 frame is your best bet. With a total viewing space of 49.1 inches high and 80.2 inches wide, the B2 is capable of handling both Active 3D and 4K Ultra HD video quality with aplomb. The 160-degree viewing angle screen is easily set up with a tensioned rod and spring system that can easily be attached to a wall with included hardware. The excellent build quality helps ensure that there are no wrinkles, creases or curling.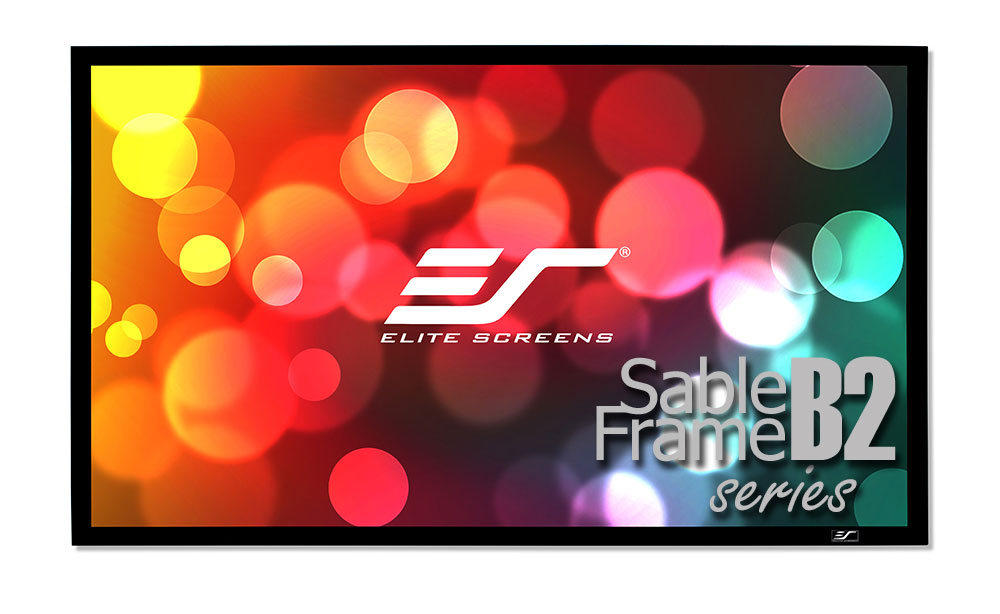 Featuring Elite's award winning CineWhite® technology and a 1:1 gain, the B2 offers a full black back surface to eliminate any light penetration. Additionally, the display is both mildew and flame resistant, making it both durable and safe to hang in any small room. Another excellent addition to the Elite Screen build is the black velvet aluminum frame that absorbs projector light overshoot to make sure the viewing focus is on the screen itself and not on walls beyond the screen.
About Life Wire:  
Technology is like a wire that runs through our lives. When it works, it connects us to friends and family, powers our careers, and keeps us entertained. When it doesn't, things can get confusing, tangled, and frustrating, fast. That's why we made Lifewire, a new site to help you get the most out of your tech, so you can get the most out of your life.
Lifewire teaches you how to best use your screens and gadgets, have fun with technology, fix what isn't working, and buy the best gear for your life. We're here with straightforward, practical advice to help you live better with technology.