See The Latest Review of the Aeon CineGrey 3D® Series by ProjectorReviews.com
Product: Aeon Series (CineGrey 3D®)
Projector: Sony VPL-VW665ES
Reviewer: ProjectorReviews.com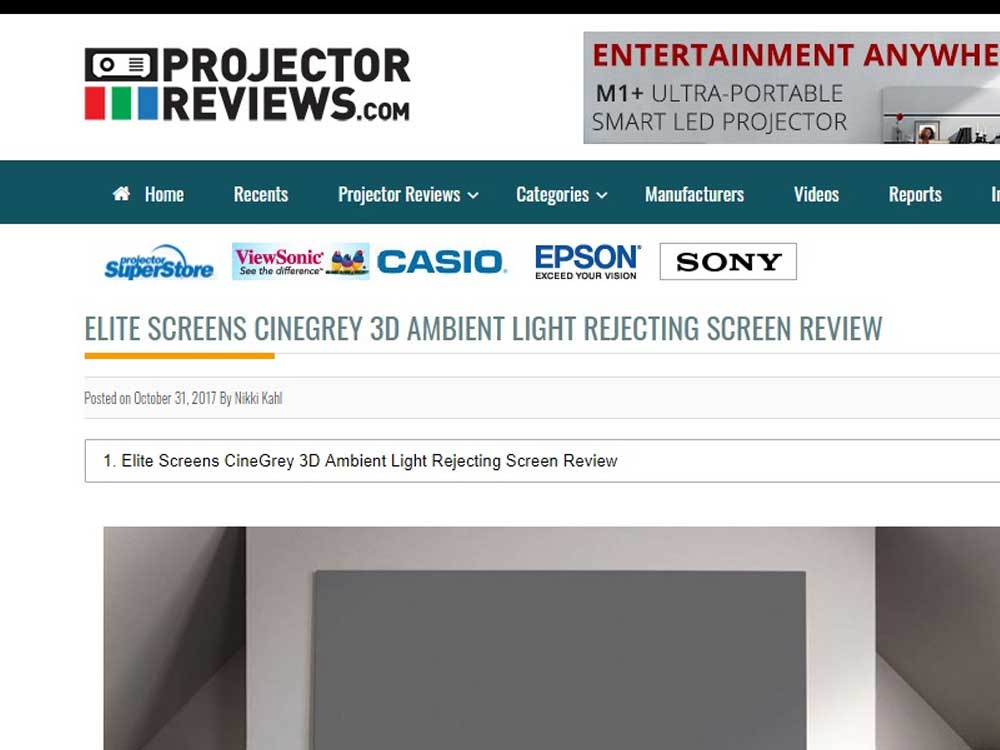 ProjectorReviews.com has been a top industry go-to source for projector and screen enthusiasts for a while now and it was time to put the CineGrey 3D® to the test. The recent developments in projection materials that can actually reject the wash-out effects of ambient light means that consumers can have that larger-than-life home theater experience without the need for a dark room. The evaluation was conducted by industry expert and professional reviewer Nikki Kahl. According to the review:
Bright rooms with ambient light have been a problem for projector fans for what seems like the dawn of time. Whether you're using the projector for primarily home entertainment, home theater, business/education/house of worship applications, or just trying to project a slideshow at your baby's first birthday, washed out images are never desirable. But what can you do when there's no more shades to draw (or worse, no shades) to combat the remaining ambient light blasting your screen?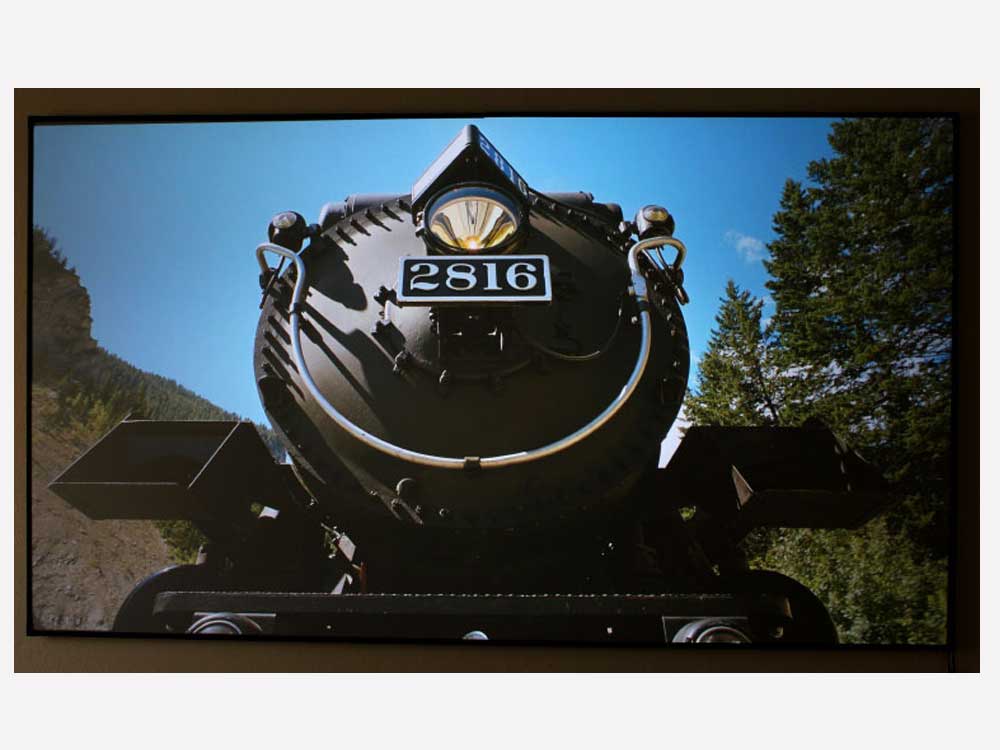 Regarding the innovative features of the CIneGrey 3D®, ALR material, the following was said:
The CineGrey 3D® material uses a diffusion layer over a highly reflective surface that allows direct light from the projector to properly display an image across the screen while up to absorbing up to 65% off-angle ambient light. Sounds costly, doesn't it? Not so. Elite Screens offers this material for a lower cost than other higher end matte white or grey screen products. How much, you ask?