Elite's Starling Tab-Tension 2 CineGrey 5D® Wins the 2018 TWICE Picks Award
Award: 2018 TWICE Picks Award
Product: Starling Tab-Tension 2 CineGrey 5D®
Review Link: (Click Here)
The Starling Tab-Tension 2 CineGrey 5D® Series is an electric motorized retratable projector screen that uses an Ambient Light Rejecting material. The retractable feature provides flexibility to mounting the screen without dedicating its designated location to exclusively one purpose. The ambient light rejecting material is formulated to sustain excellent color reproduction and contrast for enhanced picture quality in environments with little control over room lighting.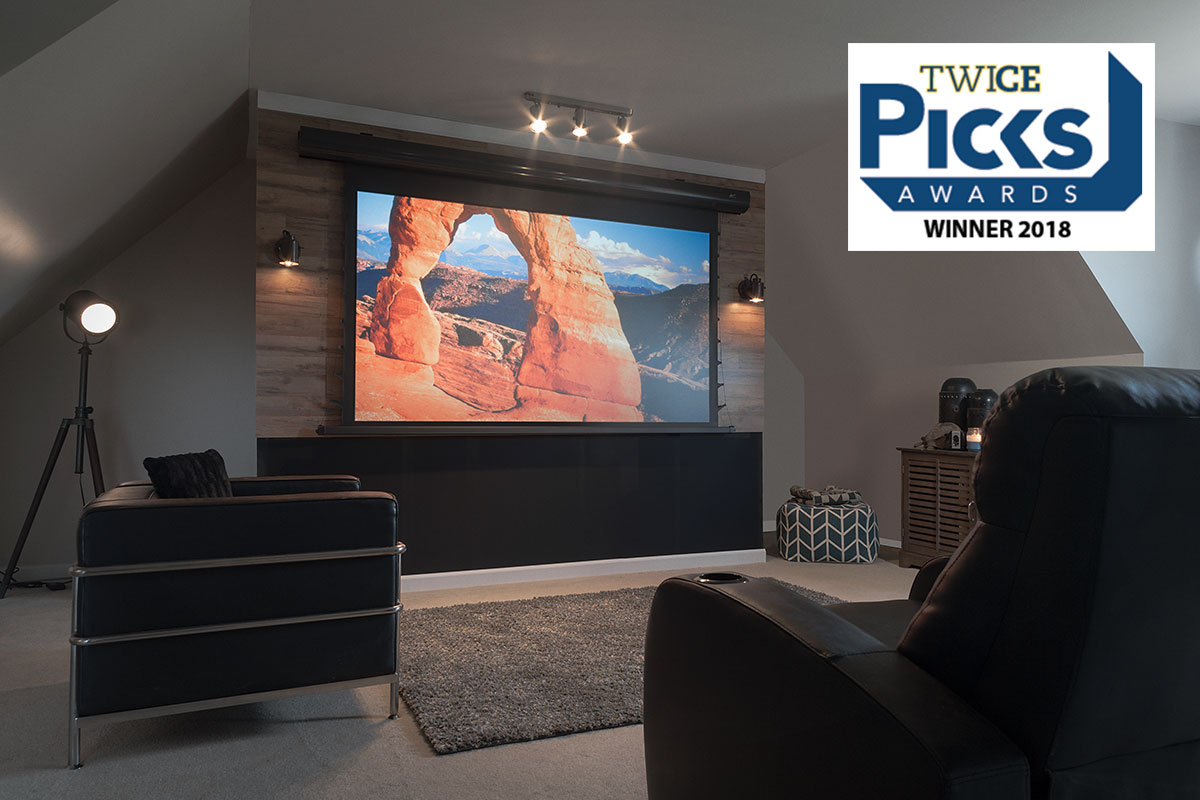 About TWICE Picks Award:
The Twice Picks award winners are chosen anonymously by TWICE editors and other industry experts based on the screen's innovative design qualities and functionality.