EPV DarkStar eFinity UST Wins the 2018 CTA Mark of Excellence (Product of the Year) Award
Award: 2018 CTA Mark of Exellence Award
Product: DarkStar® UST eFinity
Award Article: (Click Here)
Review Link: (Click Here)
The DarkStar® UST eFinity absorbs up to 95% of overhead light replacing flat panel TVs with a larger-than-life image. The ultra-short throw design allows high lumen projectors to maximize light output resulting in superior in picture quality, contrast, color temperature, diffusion uniformity, and size over costly 100" flat panel screens.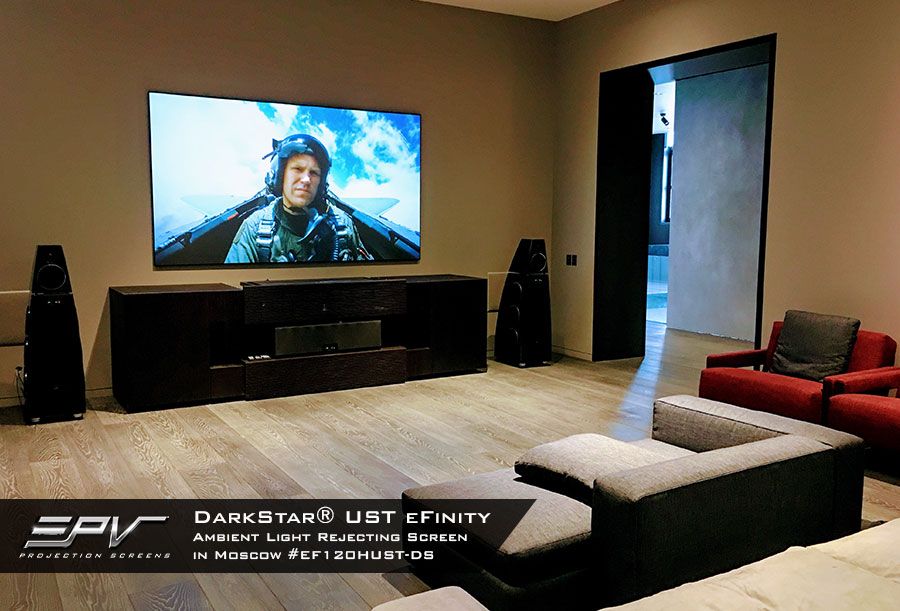 About CTA Mark of Exellence Award: 
The TechHome Division of the Consumer Technology Association (CTA) has recognized the top projects and products/technologies in consumer electronics for custom installation. The nearly 160 entries are judged by an independent panel of industry experts. Winners of these prestigious awards receive exposure via the websites and print publications from the CTA, CE Pro, ThisOldHouse.com and Greenbuilder Media.