TWICE Magazine 2018 VIP Award- Saker Tab-Tension CineGrey 5D®
Elite Screens is pleased to announce that its Saker Tab-Tension CineGrey 5D® has won TWICE Magazine's 2018 VIP Award. The TWICE VIP Awards give retailers and distributors the chance to honor the products that have made the biggest difference in their business. Voted on ONLY by retailers and distributors, the TWICE VIPs are based on product features, product design, and value to consumers.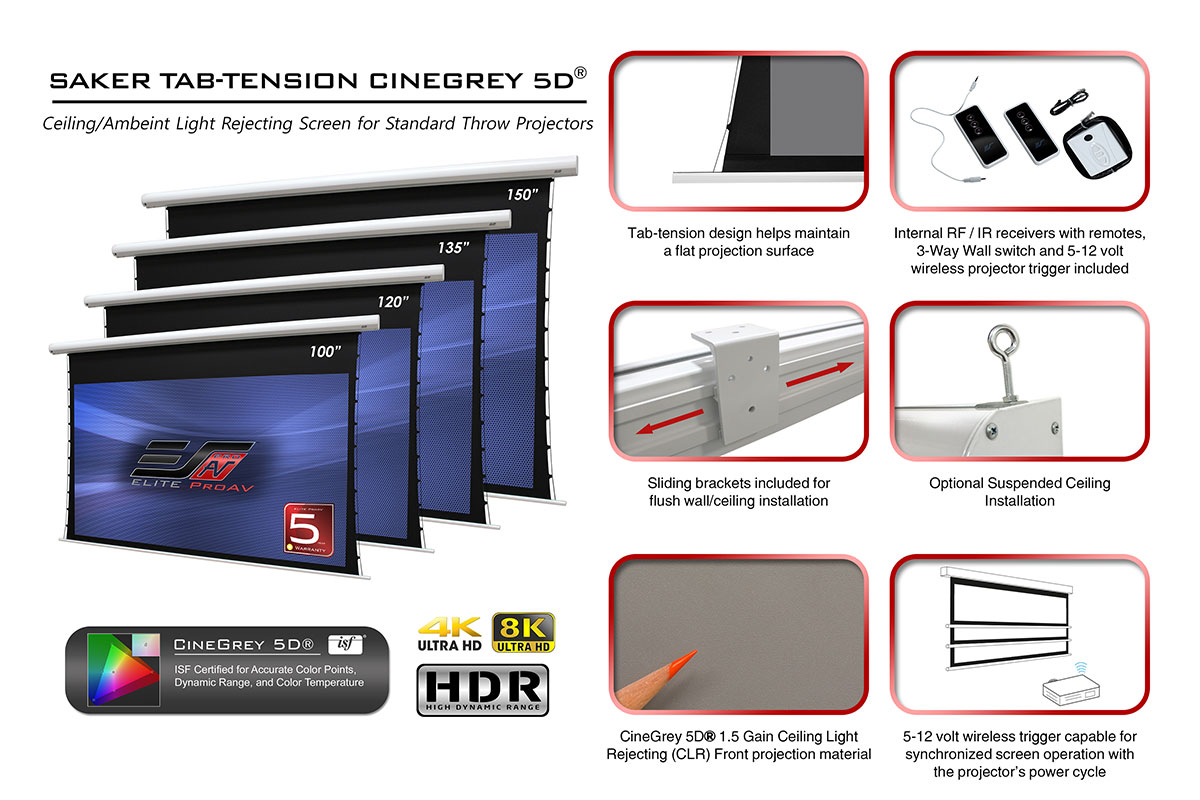 Award: TWICE Magazine VIP Award
Product: Saker Tab-Tension CineGrey 5D®
Review Link: (Click Here)
About the Award:
The Twice Picks award winners are chosen anonymously by TWICE editors and other industry experts based on the screen's innovative design qualities and functionality.