Elite ProAV Saker Tab-Tension Series 120″ HDTV Reviewed by ProjectorReviews.com
ProjectorReviews.com Evaluates The Saker Tab-Tension Electric Projector Screen and Awards Its Excellence
ProjectorReviews.com is a top authority on projector and projection screen reviews. Their in-depth evaluations precisely measure the performance specs of products in a way that professional custom installers, commercial integrators, and AV aficionados can appreciate.
This review covered the Saker Tab-Tension projector screen by Elite ProAV, the Commercial Integrator division of Elite Screens Inc.
About the Saker Tab-Tension Series Projection Screen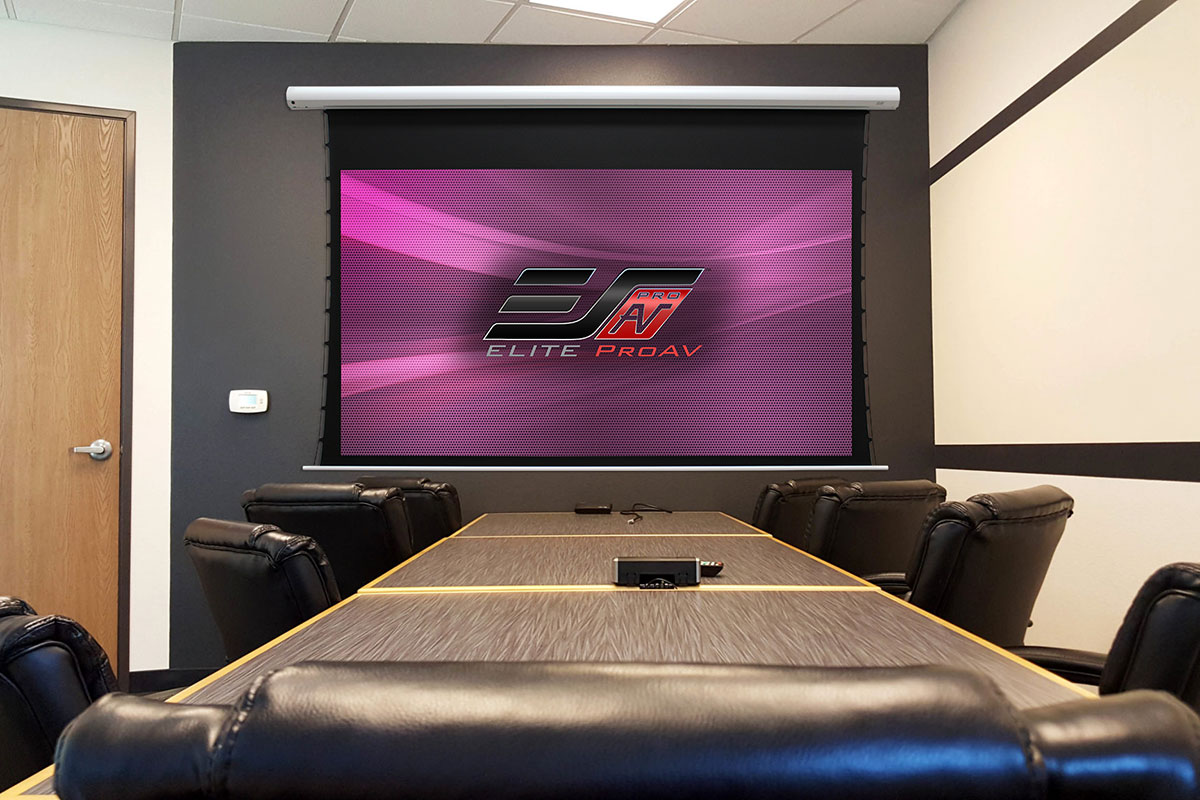 The Saker Tab-Tension Series electric projection screen features Elite's MaxWhite® Fiberglass front projection material that is tab-tensioned for enhanced flatness. The 1.1 gaim material provides excellent color uniformity with a wide viewing angle. It includes an installation kit with wall brackets, eye-bolt screws and a manual and IR/RF control package including a wireless 5-12 volt trigger.
Available in the following diagonal sizes:
100″ & 120″ in a 4:3 NTSC aspect ratio
100″, 110″, 120″, 135″, 150″, and 165″ in a 16:9 aspect ratio
Ambient and Ceiling Light Rejecting Models Available:
Elite also offers an ALR/CLR® variant which is short for ambient and ceiling light rejecting. The reason why it is important to specify on "ceiling light" is because many of the business projection screen installations involve ceiling lighting. The Saker Tab-Tension CineGrey 5D projector screen uses a specialized material that maintains bright, crisp picture quality regardless if it's in a bright or dark room. This particular model is for the standard long-throw materials.
Winner of the Special Interest Award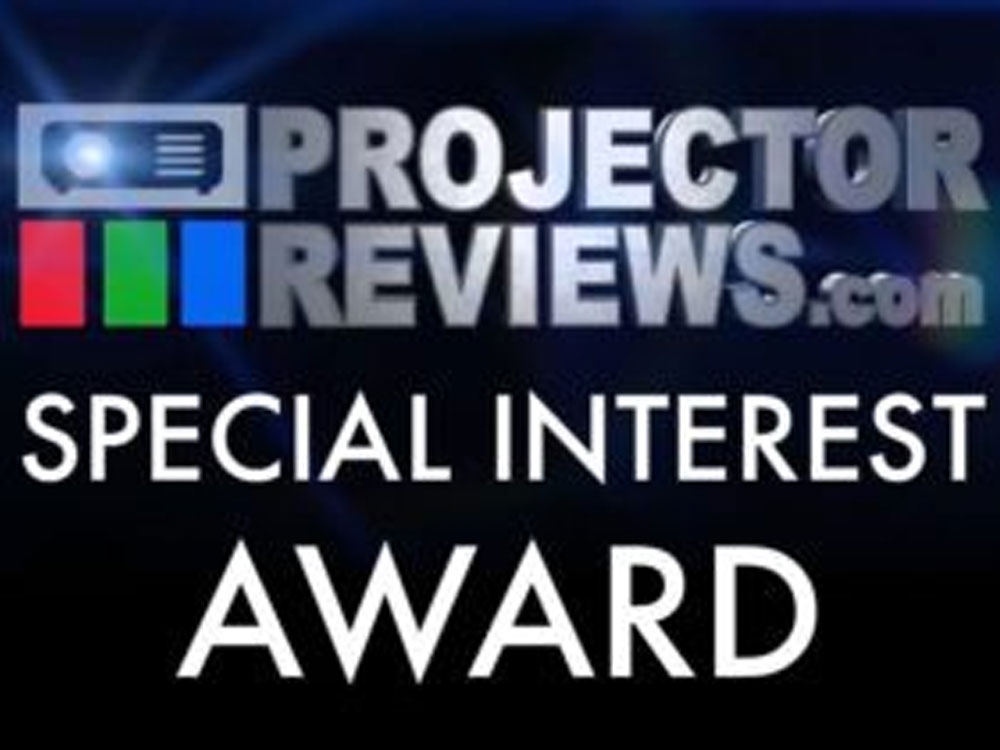 ProjectorReviews.com cites certain products that are specialized to a certain task. The Saker Tab-Tension is crafted to provide superior performance in a workplace environment. It's features rival and exceed the qualities of higher priced brands. This gives integrators an advantage in securing their bids without compromising quality.