YouTube Channel AV Expert, Antwan of Just Doin' Life Evaluates Elite's New Lines of Reflexion & ezCinema 2 Portable Projection Screens
What good is having a great projector if you don't have a great screen to project on? Just Doin' Life's Antwan, checks out the Elite Screens ezCinema 2 107" 16:9 (F107XWH2) & Reflexion Series 110" 16:9 ( FM110H ) portable projector screens and demonstrates their value.
Antwan covers the main purpose of a portable non-electric free-standing projection screen. It offers a non-invasive way to bring a larger-than-life image into the home or office. Such screens are ideal for portable commercial presentations or occasions when movie night is in order and a residence or its backyard can be transformed into an indoor/outdoor theater. Despite its size, these screens are not heavy so exceptional strength is not required to tout it around.
Click Here to Read Full Case Study
Key Features of the ezCinema 2 Portable Projection Screen
Variable "scissor" spring free-standing support
MaxWhite® 2 (matte white) 1.1 Gain front projection material
Greenguard® certified for safe indoor air quality emissions
Active 3D, 4K Ultra HD, and HDR Ready
Available in 52" – 100″ sizes in 4:3, 16:10, & 16:9 aspect ratios
Key Features of the Reflexion Portable Projection Screen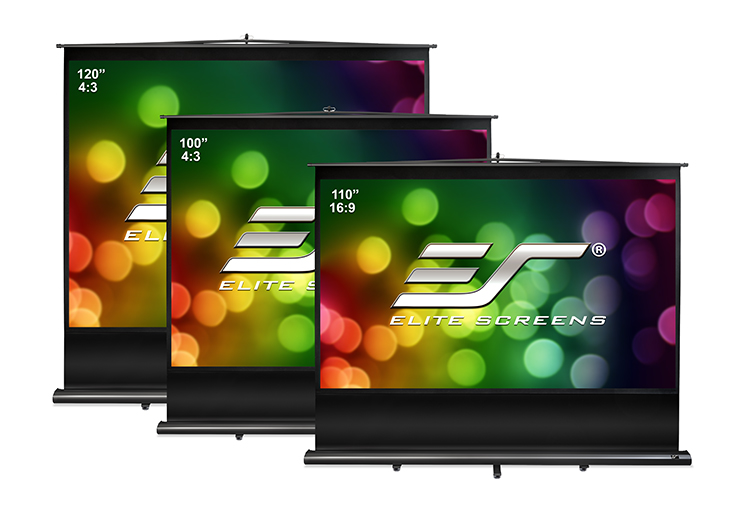 Telescopic free-standing support with variable height settings
MaxWhite® (matte white) 1.1 Gain front projection material
Greenguard® certified for safe indoor air quality emissions
Active 3D, 4K Ultra HD, and HDR Ready
Available in 100" – 120″ sizes in 4:3 & 16:9 aspect ratios