TYM "Tahoe Theater" Takes Silver in CE Pro 2019 BEST Award, Featuring the EPV Screens Special Edition A4K (SE138C-A4K)
TYM "Tahoe Theater" Takes Silver in CE Pro 2019 BEST Award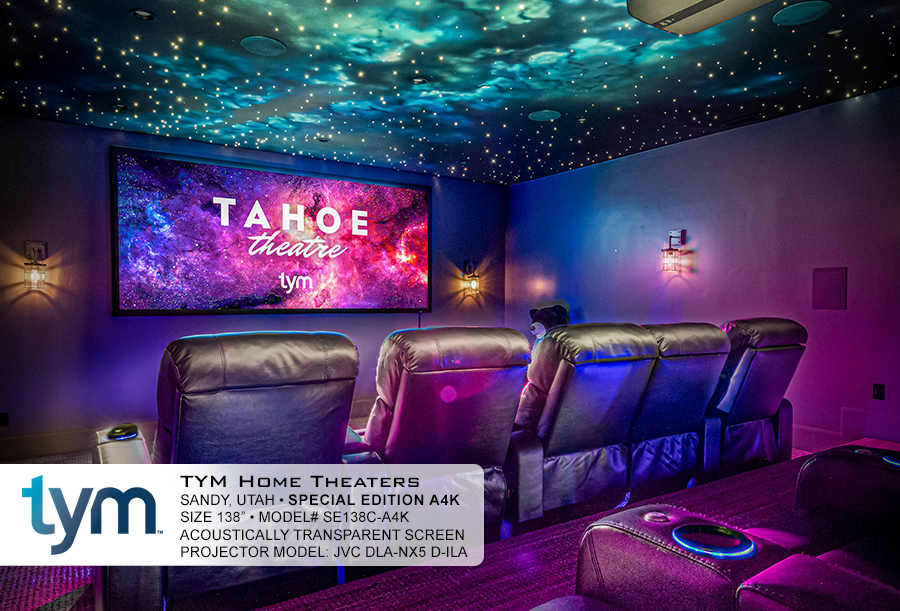 TYM Home Theaters & Smart Homes used the EPV Special Edition A4K (SE138C-A4K) by EPV Screens in their 'Tahoe Theatre' project. This installation which was previously featured in the 2019 Utah Valley Parade of Homes by custom home builder, Ebuilders Homes and now it has won the Silver Award for Best Home Theater ($25K to $100K) in the CE Pro BEST Project Awards.
About The CE Pro Best Award
A panel of AV Custom Installers meet with the CE Pro editorial staff to determine each year's winners depending on the quality and innovation of the overall design.
"The BEST Project Awards offer an incredible glimpse into the future for the entire residential integration industry," says Jason Knott, editor-in-chief, CE Pro.