Thank You for Visiting Elite Screens Inc. at CES 2020. For Those Who Did Not Make It, Here's What You Missed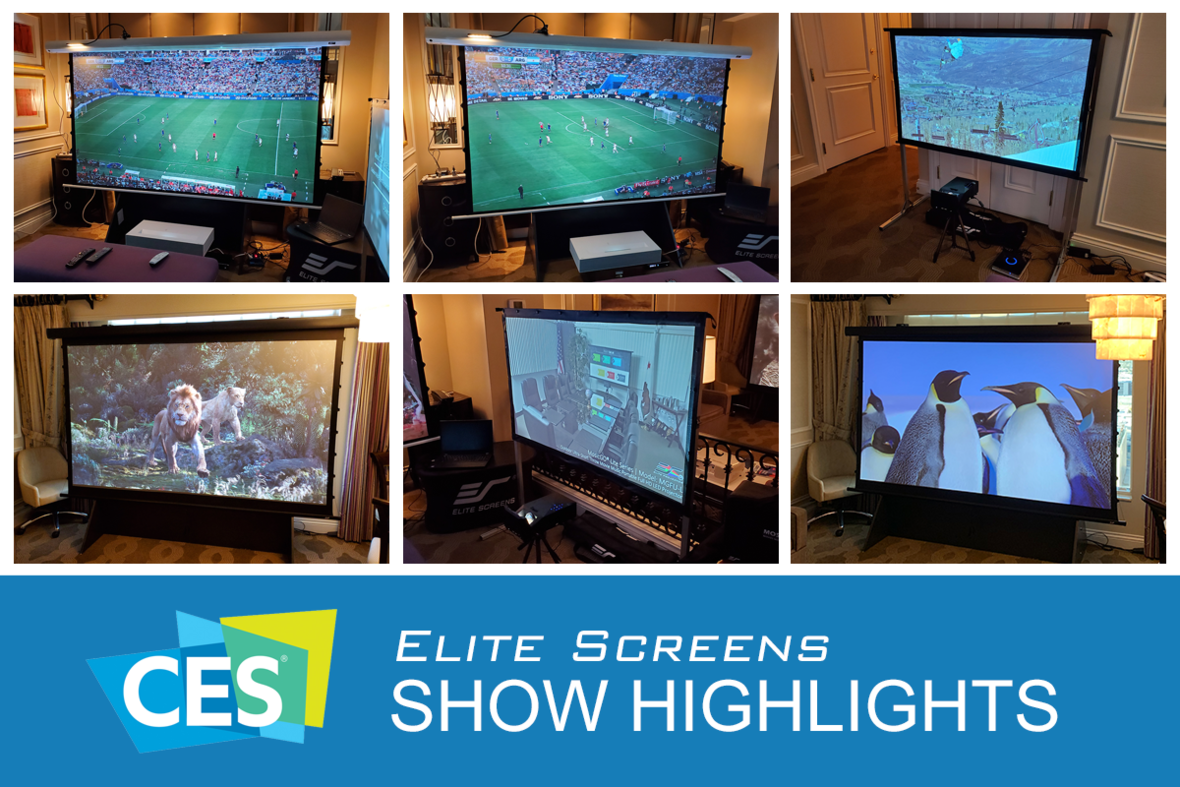 Learn More About Elite Screens' Versatile Electric Ceiling & Ambient Light Rejecting (ALR/CLR®) Screen That Can Accommodate Standard Long-Throw, Short-Throw, and Ultra-Short-Throw Projectors. This Was Also a Time to Introduce a New Line of Portable UST Projectors
Thank you for visiting Elite Screens at CES 2020 in the Venetian (Suite 30-120). See the product listings below to learn more about the primary products revealed at the show.
Screens and Projectors are available now so secure your orders today
 MosicGO® Portable Projector
The MosicGO® portable UST projector/screen combination by Elite Projector is
a portable big-screen "To Go!" Features include extreme portability, wireless speakers and internal power bank.
Click on the image to learn more about this product.
Saker Tab-Tension CLR® 2 Series
The Saker Tab-Tension CLR®2 (SKT103H-CLR2) is an electric motorized ceiling
and ambient light rejecting (CLR®/ALR) projection screen that mitigates the washout effects of interior room lighting.
It is designed four use with Standard "long-throw", Short-Throw & UST Projectors.
It is ISF certified for superior picture performance.
Manual Tab-Tension Pro Series
The Manual Tab-Tension Pro (MT106UH2-DHD5) by Elite ProAV® is a tab-tensioned manual pull-down projection screen.
It includes features such as a hands-free retraction mechanism and is now offered with a CineGrey 5D® ceiling/ambient light rejecting material.