Elite ProAV Tension Pro Series (TP235XWH2) Large Venue Tab-Tension Electric Projection Screen at Triedstone Missionary Baptist Church in Carson, CA
New Testimonial Focuses on the Importance of Having the Right Screen for Sanctuaries and Conference Halls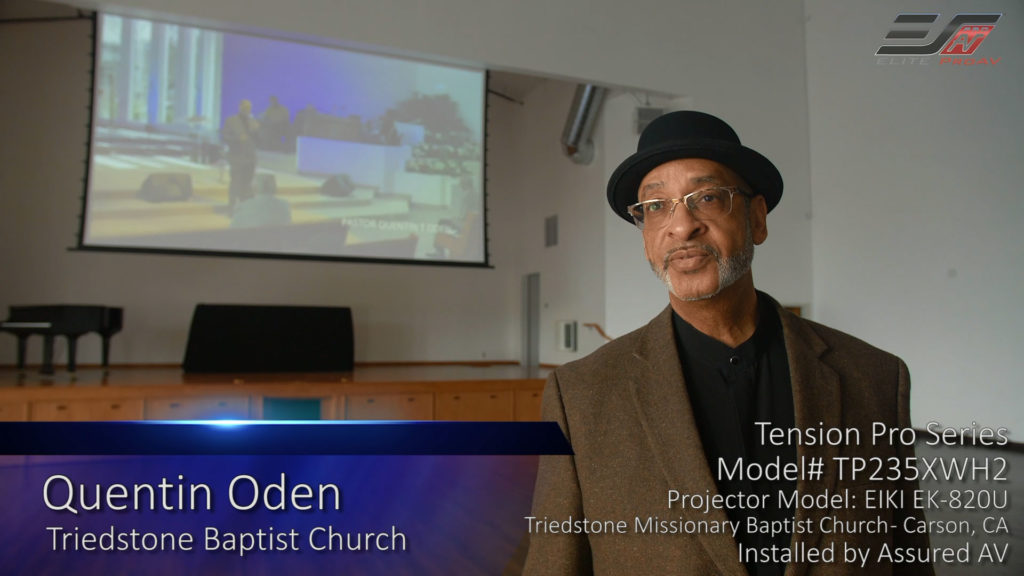 Large venue projection screens are an essential component in house of worship applications. Elite ProAV® offers a wide selection of projection screens to accommodate large group presentations. The most commonly requested are electric "roll-up" formats. In this case, the large 235-inch Tension Pro electric projector screen that is beautifully hidden behind a ceiling partition. When not in use, the screen is completely invisible. Once visual aid is required, this larger-than-life video surface drops out of nowhere. The effect is both effective and visually stunning.
Click Here to Read the Full Article
---
CineWhite® UHD ISF-Certified material
Tubular motor allows swift operation with a superior weight tolerance and operational lifespan
Large Venue Tab-Tension Electric Sreen
Compatible with Standard, Short Throw, and UST Projectors
---
About the Imaging Science Foundation "ISF" Certification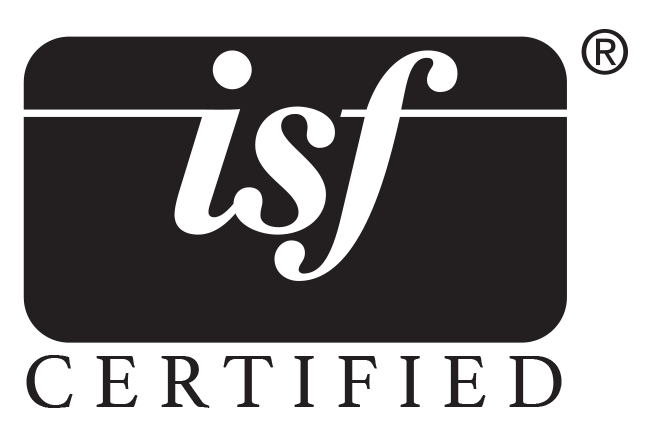 Reference grade picture quality
Neutral Color Temperature
Superior Color Contrast
Enhanced Black-White Dynamic Range
---
Unprecedented 5-Year Manufacturer's Warranty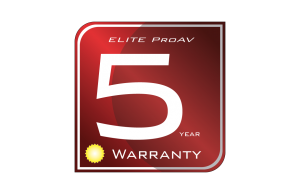 The EliteProAV® warranty program provides 5-years warranty service for all EliteProAV® customers.
This means that EliteProAV's professional staff and company resources are available to handle any warranty needs should they occur.