Elite ProAV's Manually Operated Tab-tensioned screen, Manual Tab-Tension Pro Series (MT100NWX2), makes an appearance at The Frat House in Garden Grove, CA
Testimonial from Southern California Nightclub Focuses on the Many Ways a Projection Screen can be Used in Social Environments
Whether it is social events, training facilities, large or small business venues, Elite ProAV® has a wide selection of options for your company's big screen projection needs. The Frat House in Garden Grove just recently installed a new Manual Tab-Tension Pro series from Elite ProAV®. It is the perfect centerpiece for the venue and the staff is excited to show it off to their customers.
At times, dedicating a single spot for a projection screen in your business can be challenging due to space requirements. With the new Manual Tab-Tension Pro series, simply mount it onto the wall, pull it down and it's ready to go. When the screen is not in use, it simply retracts back into its casing.
About the Manual Tab-Tension Pro Series Projection Screen
▪ CineWhite® UHD ISF-Certified material
▪ Tab-tension design helps maintain a flat and taut projection surface
▪ Auto-locking mechanism provides variable height settings
▪ Compatible with Standard, Short Throw, and UST Projectors
---
About the Imaging Science Foundation "ISF" Certification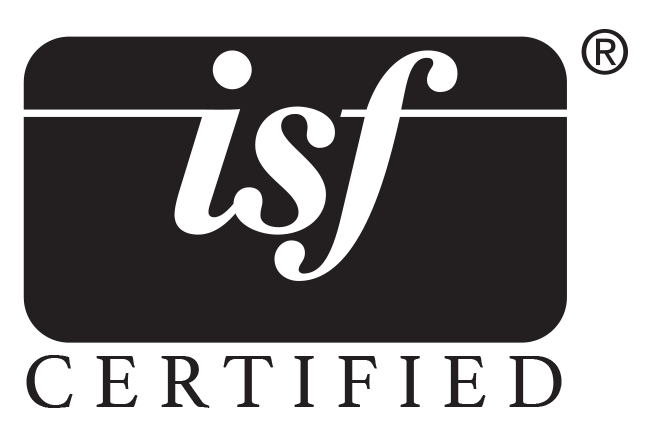 Reference grade picture quality
Neutral Color Temperature
Superior Color Contrast
Enhanced Black-White Dynamic Range
---
Unprecedented 5-Year Manufacturer's Warranty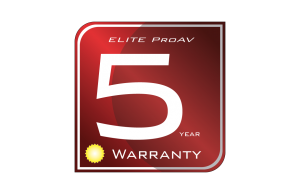 The EliteProAV® warranty program provides 5-years warranty service for all EliteProAV® customers.
This means that EliteProAV's professional staff and company resources are available to handle any warranty needs should they occur.
---
We Can Fulfill Your Order Within 3-Business Days
Elite Screens / Elite ProAV can fulfill your order quickly through our West & East Coast (CA/MD) facilities. Each location serves the various regions quickly and effectively. Contact us now to learn about our various programs.
---
Learn About The Projector Screen Industry.
Elite Screens is one of the world's top brands in projector screens. In addition to our channel of videos, we host a blog to answer the tough questions everyone has but may be afraid to ask on a public forum. Elite's Projection Screen Blog provides you with insight on the latest industry trends, tech tips and testimonials so that you may acquire an inside view of this diverse channel.