Product: Aeon CineGrey 3D® (AR135DHD3)
Reviewer: Raphael (The RafCave)
Video Review: (Click Here)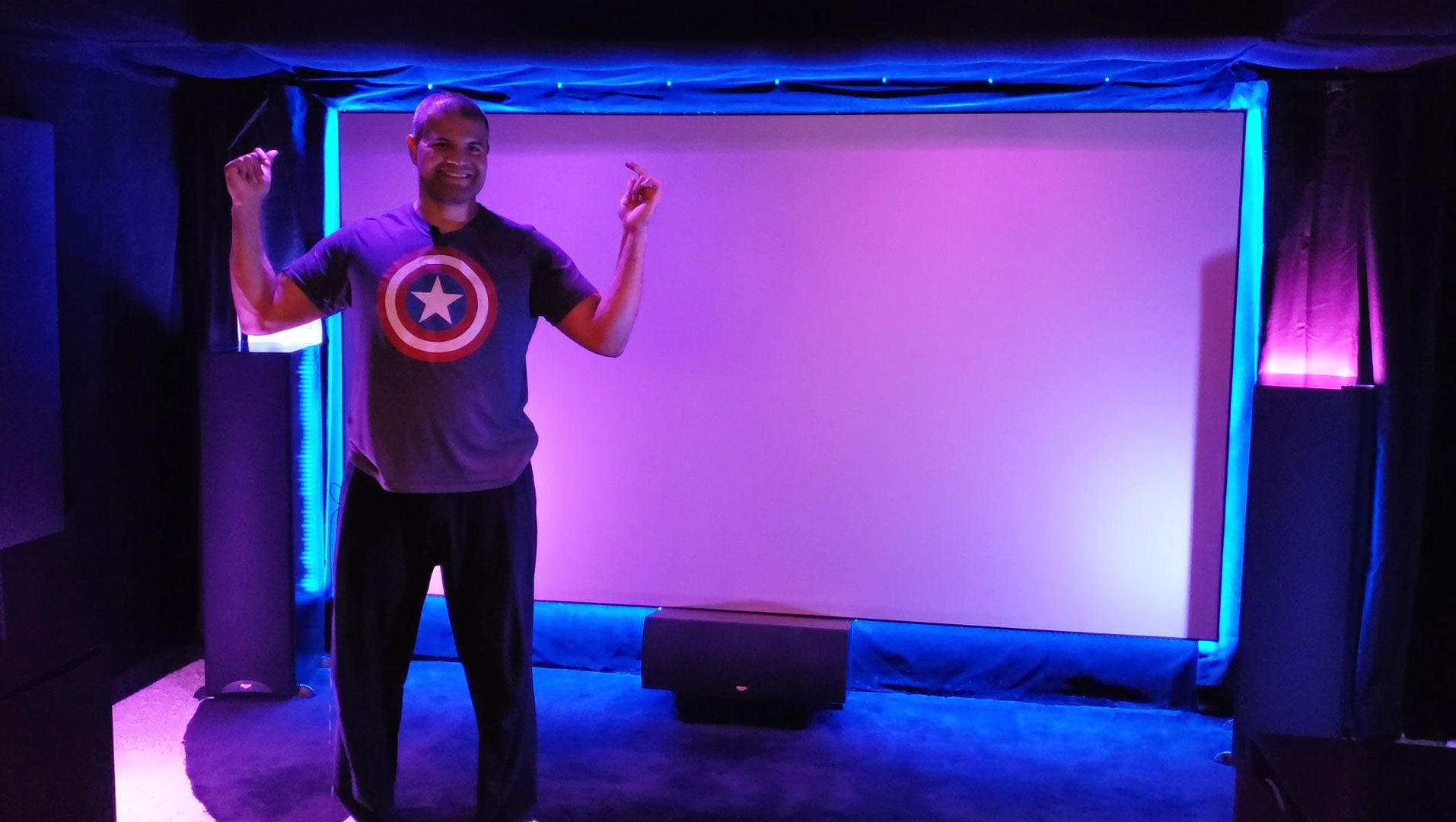 With the need of an upgrade to his home theater, Raphael from the RafCave selected the Aeon CineGrey 3D® projection screen. He soon realized how it compared to his previous matte white screen in the form of better contrast and accurate color reproduction. Raphael was amazed by the performance of the screen. The Aeon CineGrey 3D® being known for its ambient light rejecting capabilities, Raphael put it to the test.
About the Aeon CineGrey 3D® Series (AR135DHD3) Ceiling and Ambient Light Rejecting (CLR®/ALR) The Aeon Series is a fixed frame projection screen that uses Elite Screens EDGE FREE® technology. The EDGE FREE® design resembles a giant size flat panel TV display. The Aeon includes an ultra-thin trim as an installation option to further enhance the overall appearance.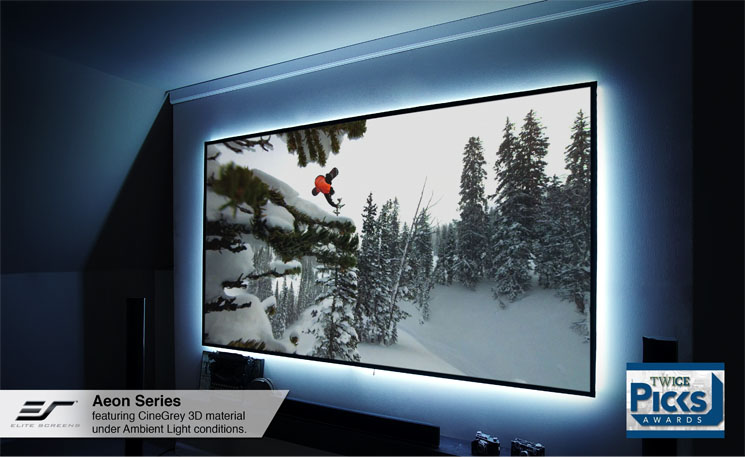 CineGrey 3D® is a reference quality front projection screen material formulated for environments with minimal control over room lighting. It was designed to enhance picture brightness, offer accurate color fidelity, and improve contrast levels. The CineGrey 3D® is best for family rooms, educational facilities, conference rooms or any applications in which incident light is a factor. Typical matte white surfaces wash out the images when ambient light cannot be controlled. The CineGrey 3D® is the best choice for having a projected image with a balanced color temperature and contrast under such conditions.