Thanks For Visiting Elite ProAV at InfoComm 2022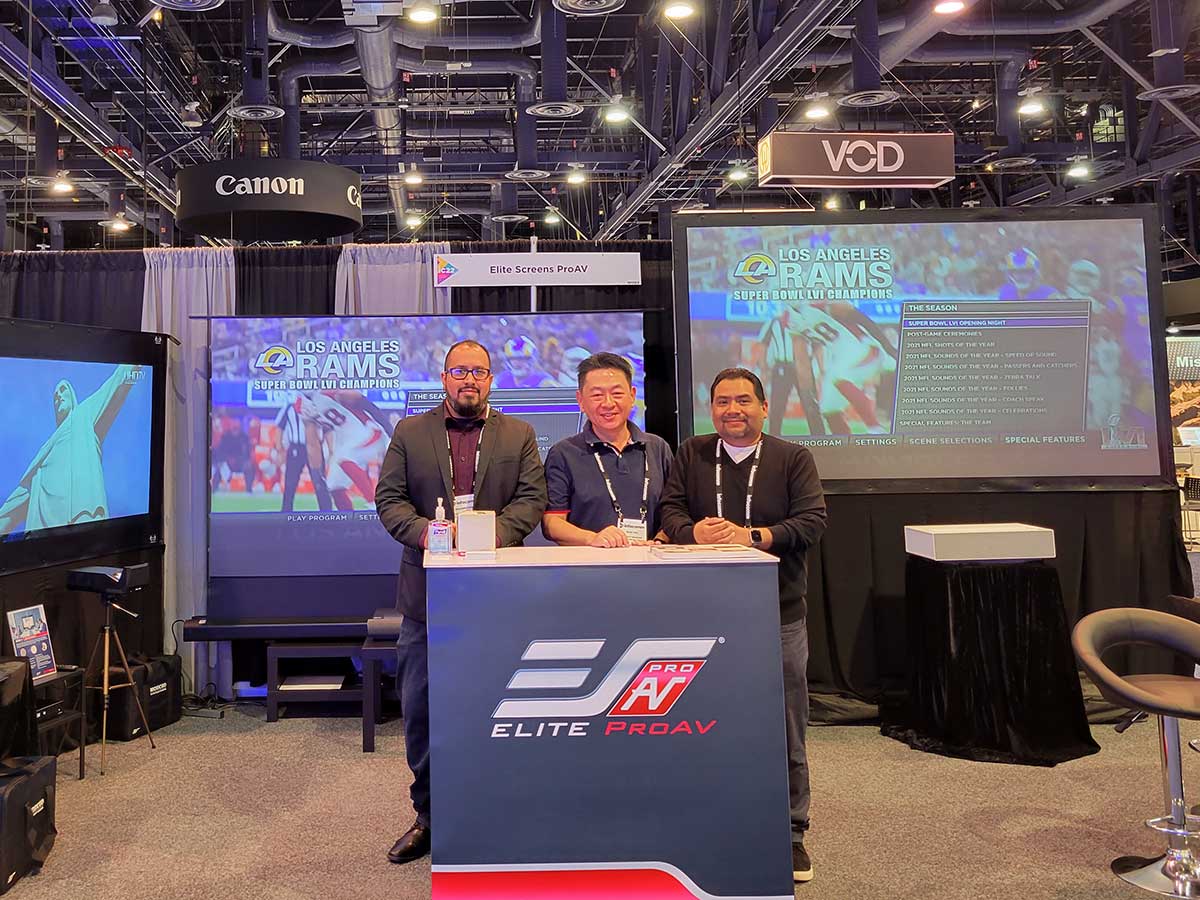 We'd like to thank everyone who visited the Elite ProAV booth at InfoComm 2022 in Las Vegas. It was great to be back and to connect with all of you at this year's show.
For those of you who didn't make it, see the product listings below to learn more about the primary products revealed at the show.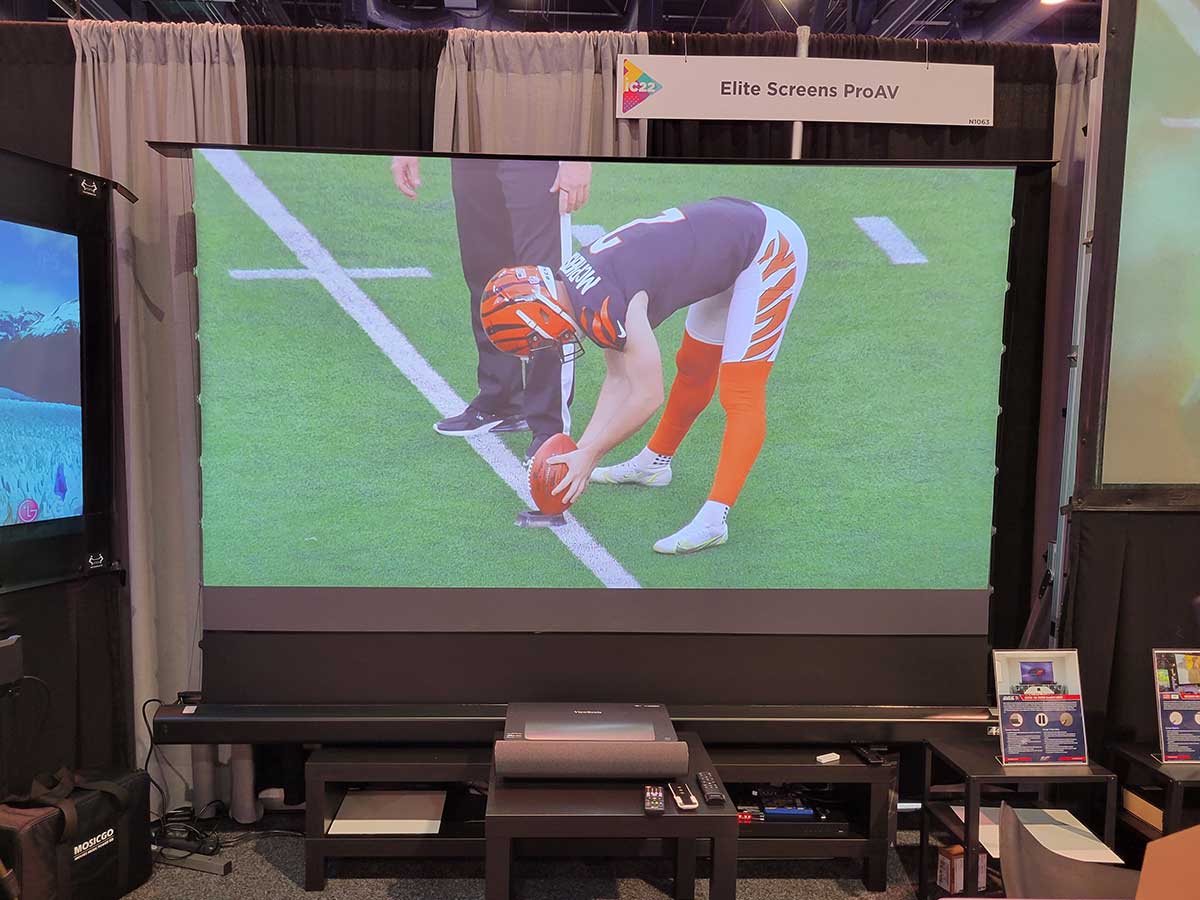 The Kestrel Tab-Tension DarkUST® Series
Elite ProAV has a commercial grade ambient light rejecting, motorized floor rising projector screen that has earned the designation of (CLR®) for its ability to mitigate high levels of overhead or "ceiling" light. The Kestrel Tab-Tension DarkUST® Series is suited for ultra-short throw projection applications in meeting or living room spaces. It is the ideal non-invasive solution for environments with bright room lighting or if wall-ceiling installations are impractical.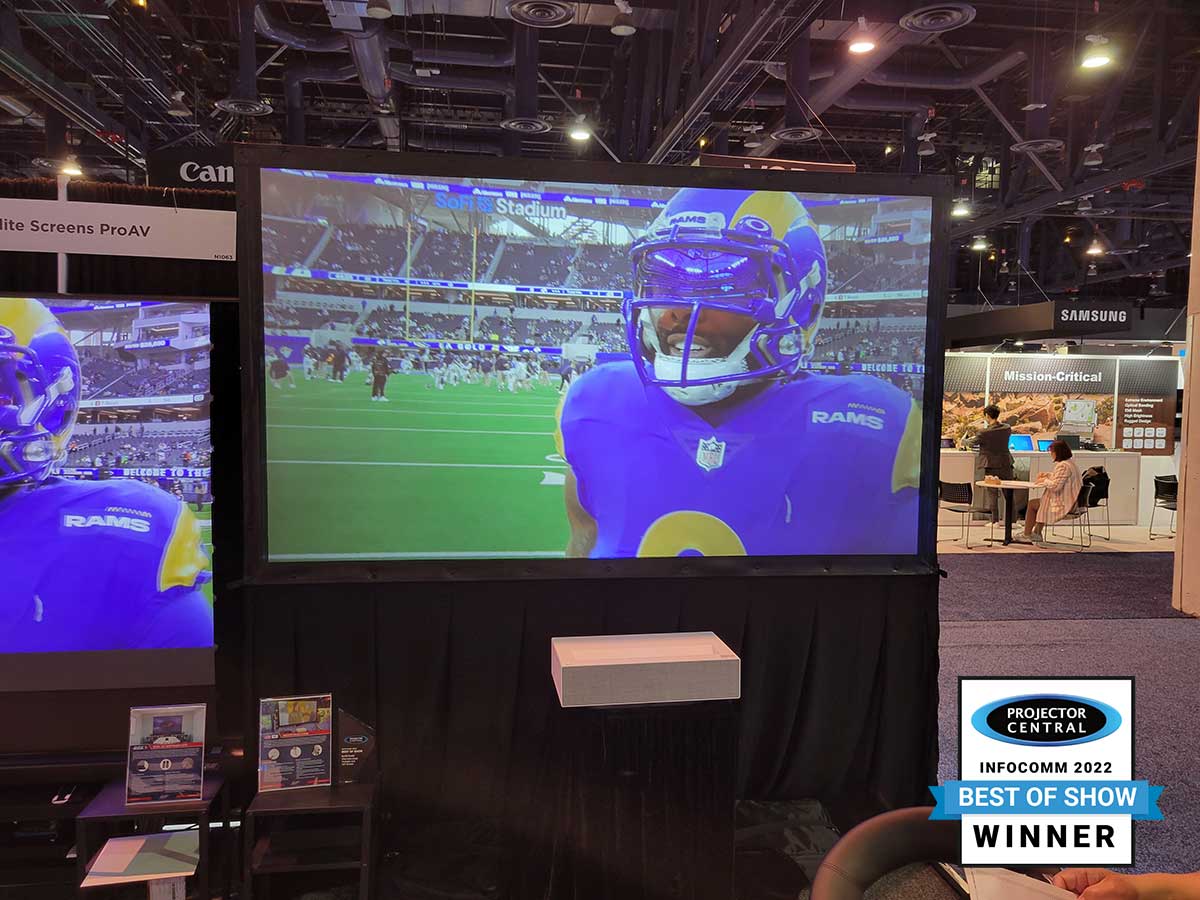 The Presenter Pro CLR® 2 Series
The Presenter Pro CLR® 2 is a portable ceiling light rejecting front projection screen for ultra-short and short-throw projectors. Its compact folding-frame design makes it a travel friendly solution for bright room environments. It assembles with ease and includes a pair of height adjustable legs with a back brace for additional stability and support.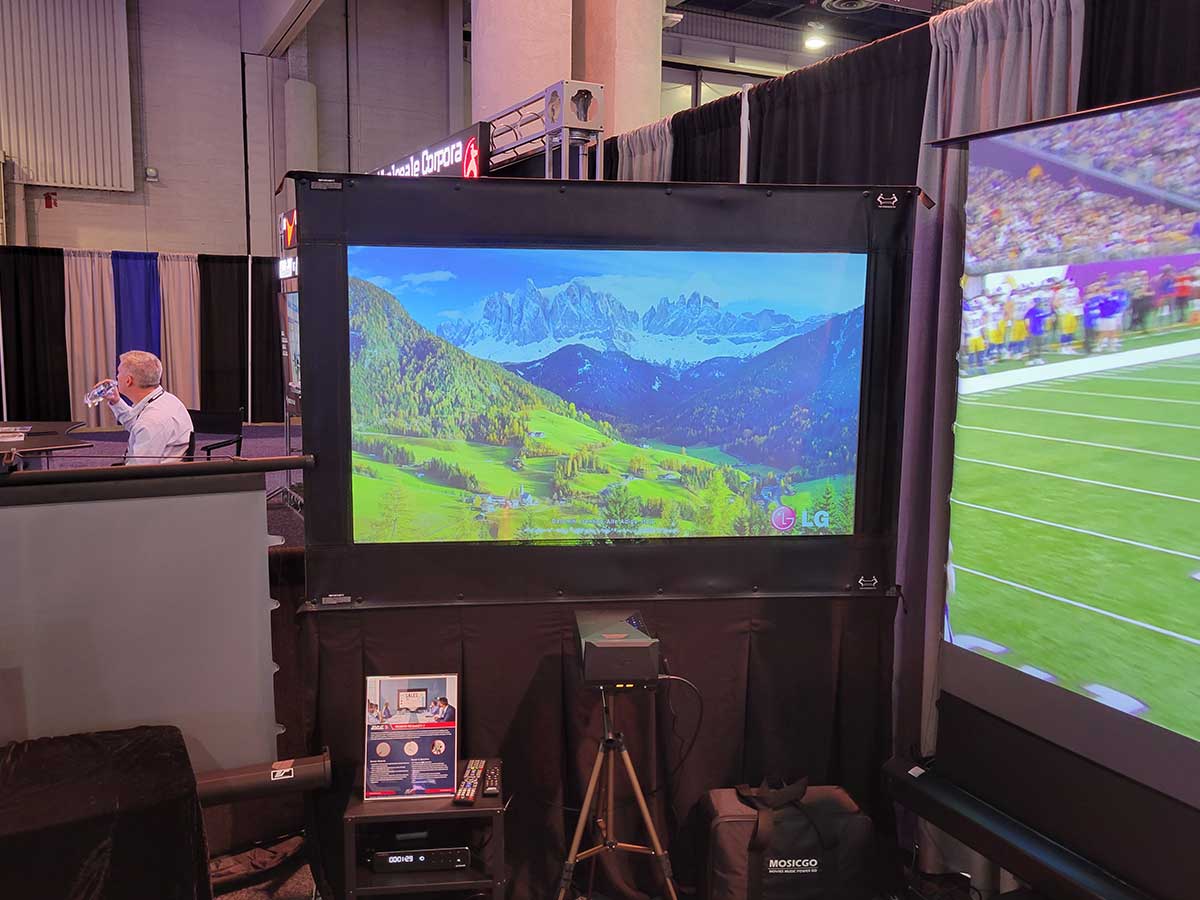 The Presenter Pro DarkUST® 2 Series
The Presenter Pro DarkUST® 2 is a portable folding-frame projection screen for indoor presentations under bright room lighting environments. It uses Elite ProAV's DarkUST® 2 innovative Ceiling Ambient Light Rejecting material which is specially crafted for bottom mounted ultra-short throw projectors.
The folding-frame assembles in a matter of minutes and has back-braced legs for stability and support. The legs are height adjustable to accommodate various environment settings and applications. The Presenter Pro is the perfect solution for portable presentations in rooms with overhead lighting.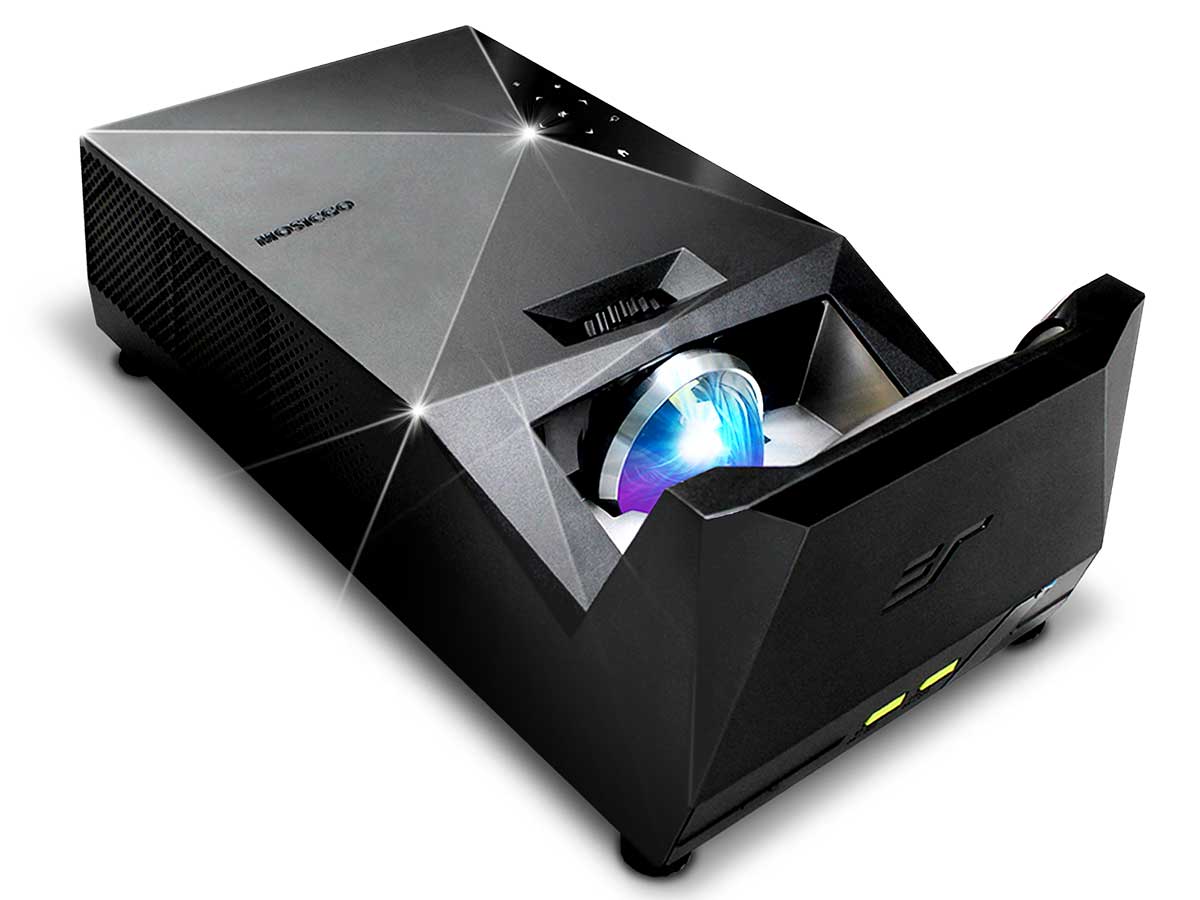 The MosicGO® Outdoor UST Projector
The MosicGO® Outdoor Ultra-Short Throw Projector MGFU by EliteProjector® is a standalone portable UST projector that features a 3-in-1 design. In addition to serving as an Ultra-Short throw Osram LED projector, it functions as a Wireless Speaker and Power- Bank (Sport Model Only) for a variety of portable devices. This is the ideal product for outdoor/indoor "projection theater to go!"