How can we help you today?
How well does the CineGrey 5D® or CineGrey 3D® perform in a dark room environment?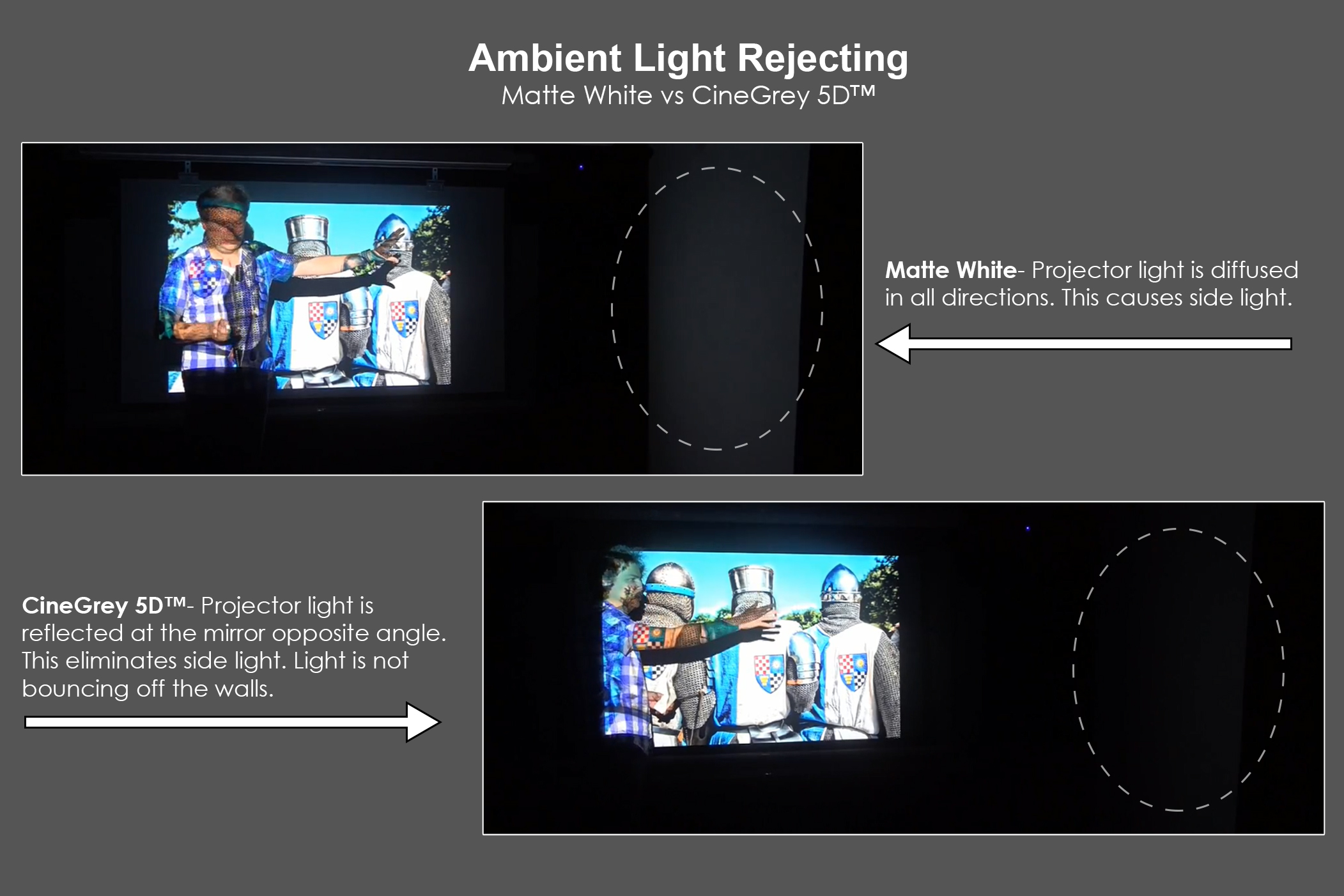 The CineGrey 5D® and CineGrey 3D® is great for dark room environment also, but we must understand its limitations. First of all, both materials have narrow viewing angles.  So if you wish to have a wide seating arrangement after 80 degrees, you will notice a drop in brightness. Second, because they are higher gain screens they reflect more projector brightness.  This may tire your eyes, so we recommend using a less brighter mode if your projector has a such setting. If that is not a problem, then these materials will work.  And the best thing is, because they are angular reflective material, the projector's light will not diffuse in all directions like a matte white material.  Meaning that they will not scatter the projector's light and create side lighting. Thus, eliminating the need to absorb it with black velvet or paint a room really dark. Third, because both of these materials are made with a neutral gray substrate, the color balance and temperature will be exceptional.  The dark gray also enhances contrast and great color saturation.