How can we help you today?
Q: I want to purchase an ultra-short throw projector. Your website says that CineGrey 3D®/CineGrey 5D® are not compatible with ultra-short throw projectors but it does not say what it will look like. Can you explain what this combination will look like and why it will not work? How noticeable is the difference in quality?
The CineGrey 3D®/CineGrey 5D® are angular reflective front projection materials that reflect at the mirror-opposite angle.  If an ultra-short throw projector is used, the material will reflect the steep narrow light and reflect it upwards instead of to the viewer's eye level.  As you can see from the picture, the image looks foggy and unwatchable due to the projector's light being reflected in the wrong direction.  The material is reflecting and absorbing and treating it as ambient light.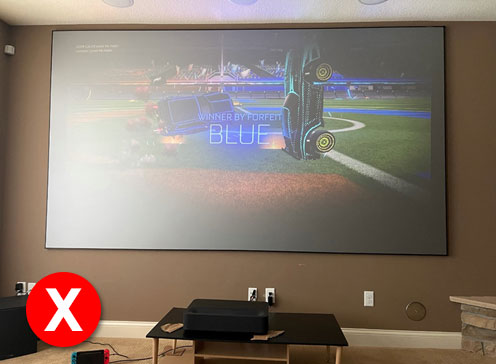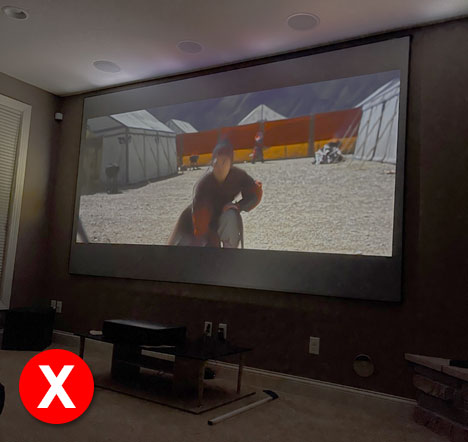 The image appears to look good, but is still reflecting the projector light upwards and causing a hotspot in the middle of the image. Overhead lights are being absorbed/reflected off the material while providing great color saturation, image brightness, and black levels for a contrast rich presentation. Model# AR100DHD3 – CineGrey 3D® EDGE FREE 100" Diagonal 16:9 Fixed Frame with JVC LX-NZ3B 4K HDR Laser Projector