Elite Screens Post CES 2015 Report
Now that the 2015 International CES show is behind us, I'd like to take this moment to thank you for visiting the Elite Screens booth to see the latest of what we have to offer. There were great innovations at the show from hydrogen powered cars to drones and gadgets galore but none of it distracted our customers from seeking out the latest in projection screen innovation. The hot products were ambient light rejecting (ALR) and 4K compliant materials.
The central product was Elite's Aeon "EDGE-FREE®" projection screen with ALR material and LED back lighting. It ended up winning the TWICE Magazine 2015 Picks Award on its inaugural year.
In addition to this, Elite's dedicated CI product, the DarkStar® 9 by EPV® won the prestigious CEA 2015 Tech Home Mark of Excellence Award while the eFinity PolarStar® took the finalist position.
With numerous media appearances, three new industry citations and hundreds of leads, the show was a resounding success and we owe it to your cherished business and feedback to help make this all a reality. As always, it was great catching up and making new acquaintances. I look forward to speaking with you soon.
Thanks again and here's to a great new year.
-Dave
Dave Rodgers
Marketing Manager, Elite Screens Inc.
New Products Featured at CES 2015
Winner: CES 2015 Twice Picks Award
The Aeon Series is a fixed frame projection screen that uses Elite's EDGE FREE® technology. EDGE FREE® means that there is no external framework (edge) bordering the material as seen in traditional frame-screens. The design utilizes an internal frame with wrap-around material that resembles a giant-sized flat panel display. Optional features include an LED back-lighting kit with remote control or a splice bracket kit that will connect multiple frames to create a large size display.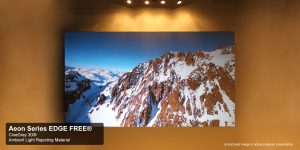 Winner: CEA 2015 Tech Home Mark of the Excellence Award
The DarkStar® 9 is a .9 gain ambient light rejecting material. It is professionally engineered to incorporate optical filters that actively reflect a projected image while preventing (indirect) ambient light from "washing out" the picture. The .3mm thick retro-reflective material has been designed specifically for the home theater environment.
The Saker and Saker Tab-Tension electric projection screens feature a streamlined and durable arcuate profiled casing that is available in either a white or black color coating. It features a corrugated design for added structural integrity in addition to its sliding wall mounts. The Saker Tension uses Elite's award winning MaxWhite® FG (fiberglass-backed) material in either a standard ortab-tensioned format.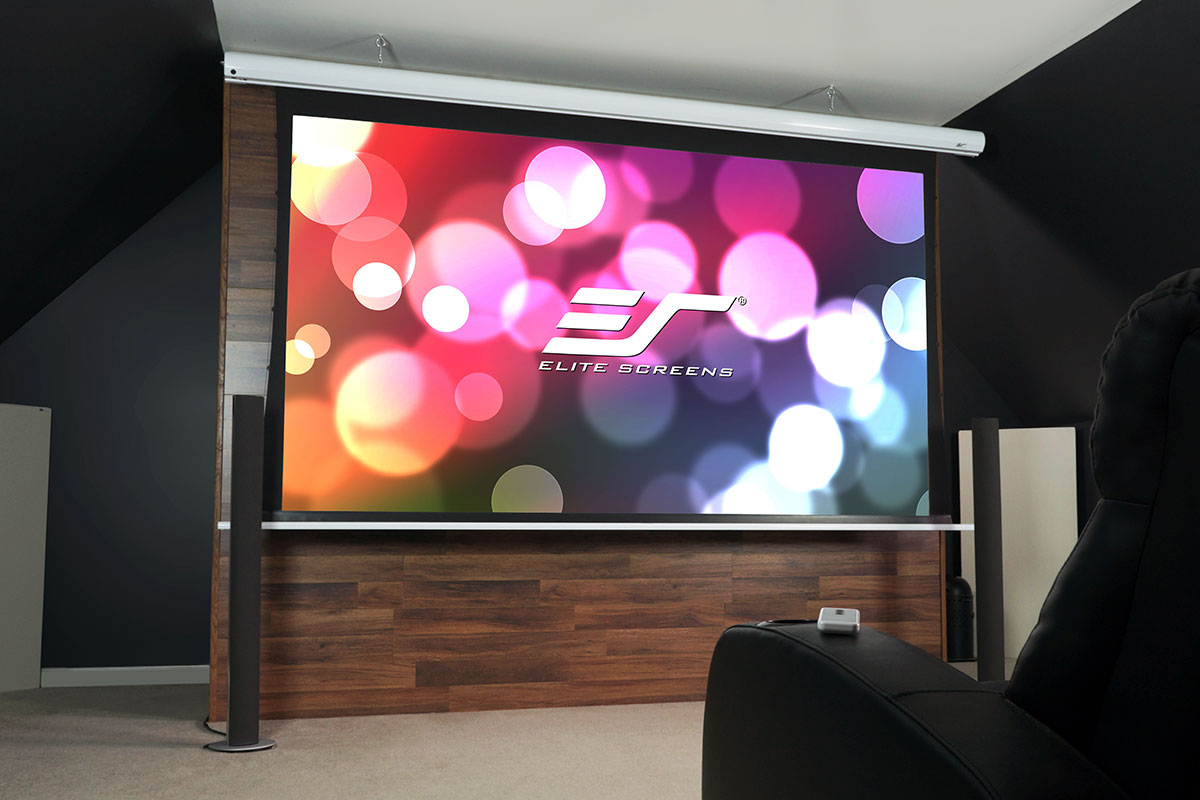 The Yard Master 2 is a folding-frame outdoor projection screen. Its light-weight aluminum frame allows it to be set up in minutes. Simply, unfold the frame; attach the material and legs, then project. The Yard Master 2 is the perfect companion for outdoor presentations with front or rear projection materials available.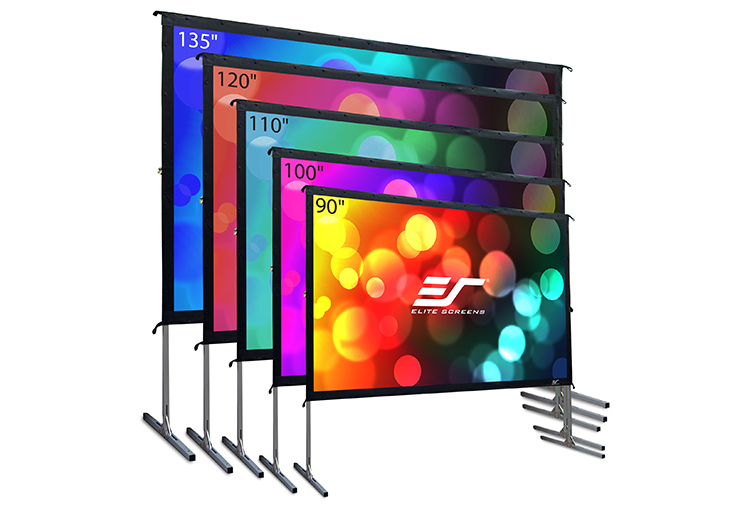 For more information about Elite Screens or EPV®, please click on the names listed here or use our telephone and email resources.
Toll Free 877-511-1211
Elite Screens Inc. (USA) info@elitescreens.com
Elite Prime Vision® (Dedicated CI) ci@elitescreens.com