TheMasterSwitch.com Names Elite Screens as Numbers 1, 3, and 8 of the 12 Top Projector Screen Brands of 2017
Did Brad Pitt's head get really wrinkly or is that just your crown molding? If you have a projector but no projector screen, you're getting subpar picture quality and are wasting a great machine. Even if your wall is a crisp, spotless white, any imperfection will be obvious when the Death Star looks more like a football than a moon. So. yeah, you need a screen, and there are a number of choices you'll need to make: wall-mounted screen or freestanding? Which size and aspect ratio? Manual or motorized? You can expect to spend anywhere from $60 up to $400 or more on a projector screen, with more expensive models using fabrics that produce crisper, superior imagery—particularly when you have a projector to match. Below are the best projector screens of this year, from budget to high-end.
How We Choose:
When it comes to projector screens, we look at everything: size, ease-of-use, portability, the works. It can often be difficult to choose a decent model, especially given how expensive they can be, but we think you'll agree with our picks here. Worth noting: almost all screens come in a variety of sizes and prices. In all cases, we've chosen the one we feel represents the best value-for-money. It's also worth pointing out that you shouldn't be surprised to see brands like Elite Screens dominating…(see full article here)
Number 1 of the 12 Top Projector Screen Brands: ezFrame 2 Series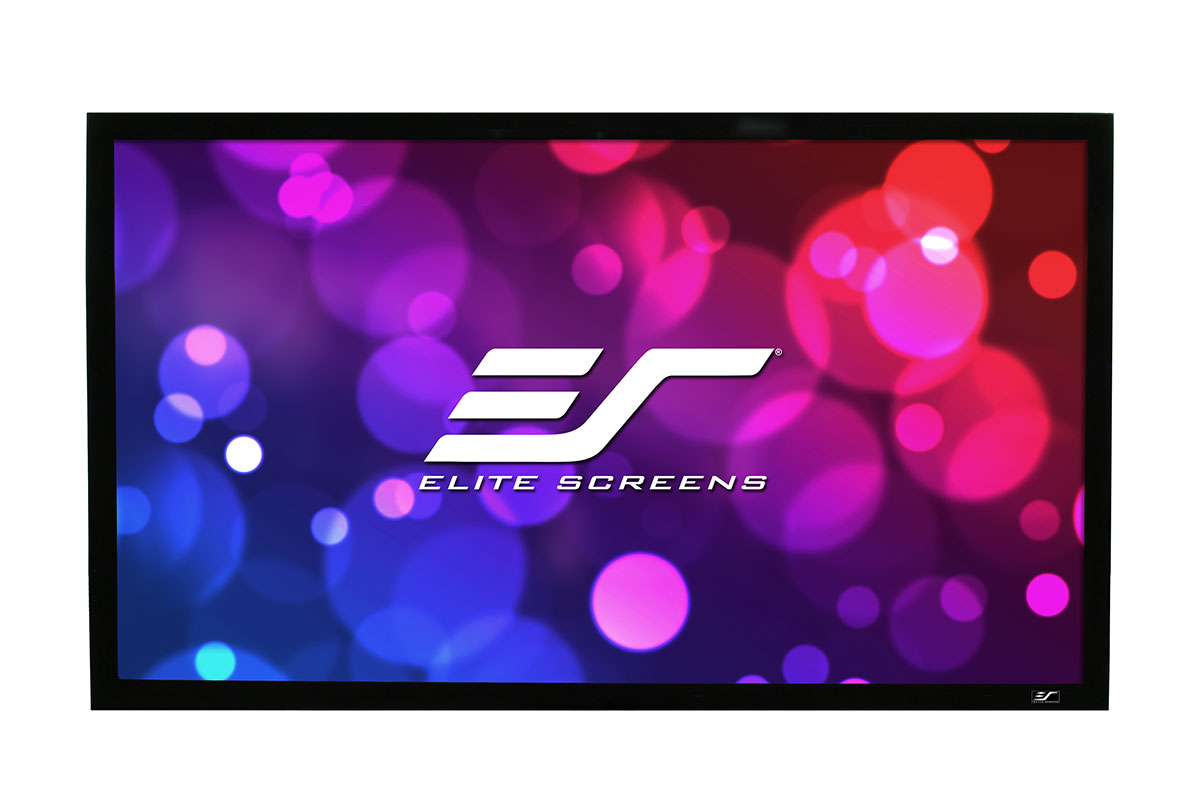 In our opinion, there's no question that this is the best screen money can buy. Not only does it come from Elite Screens, arguably the foremost projector screen maker, but it's incredibly easy to install. We'll talk about that in a sec; for now, rest assured that this projector will do everything you ask of it, including displaying a huge usable viewing area. It's perfectly capable of taking both 3D and 4K projection, and offers phenomenal picture quality, which makes it an easy choice for the best screen of this year (and possibly every other year that comes after it, unless other manufacturers up their game). Elite have really worked on the construction since the original ezFrame debuted, including improving the material and adding a border edged with rubber. While its static nature and high price means it's probably not suitable for smaller setups, that doesn't stop it being one of the easiest to use. It even ships with a full installation kit, including hammer and nails. Like all the screens on offer here, it comes in multiple sizes, so shop around for the one you prefer.
Number 3 of the 12 Top Projector Screen Brands: VMAX Series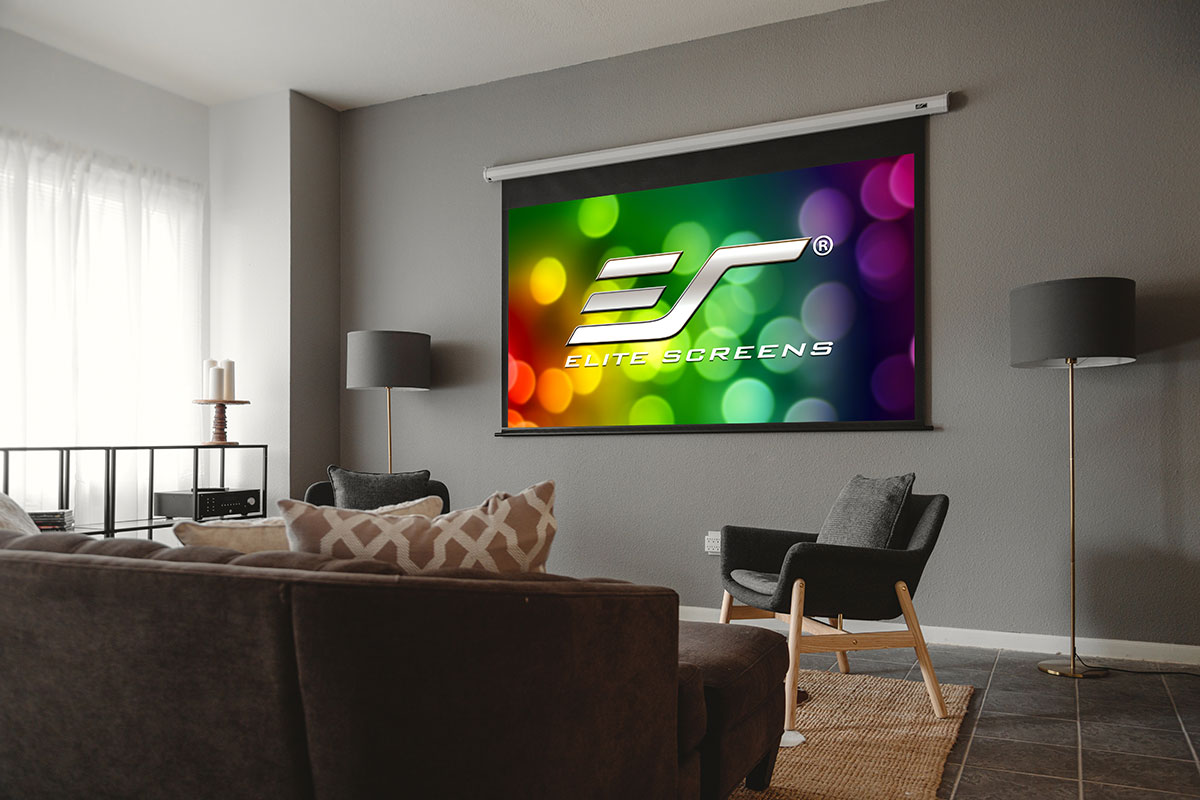 If you'd like to experience owning an Elite Screen model and you a) have a fair amount of money to spend, and b) are in need of automation, then look no further than the VMAX2. We still prefer the ezFrame, but this is a very capable alternative, not to mention a much larger one. For starters, not only do you get a very sizeable usable area, but you get a slightly increased aspect ratio, at 16:10. There is a full 180 degree viewing angle, and like many models in this range, it comes ready for both 4K and 3D viewing. Installation is dead simple, as it comes shipped fully assembled (so no electronics knowledge required) and you won't have to get up to adjust it, either, as it comes with its own remote. While we do think it's price merits it dropping below the other screens on this list, that doesn't mean it's bad – far from it. This is one of our favourite automated screens, and if that's what you're looking for, you should check it out.
Number 8 of the 12 Top Projector Screen Brands: Spectrum Electric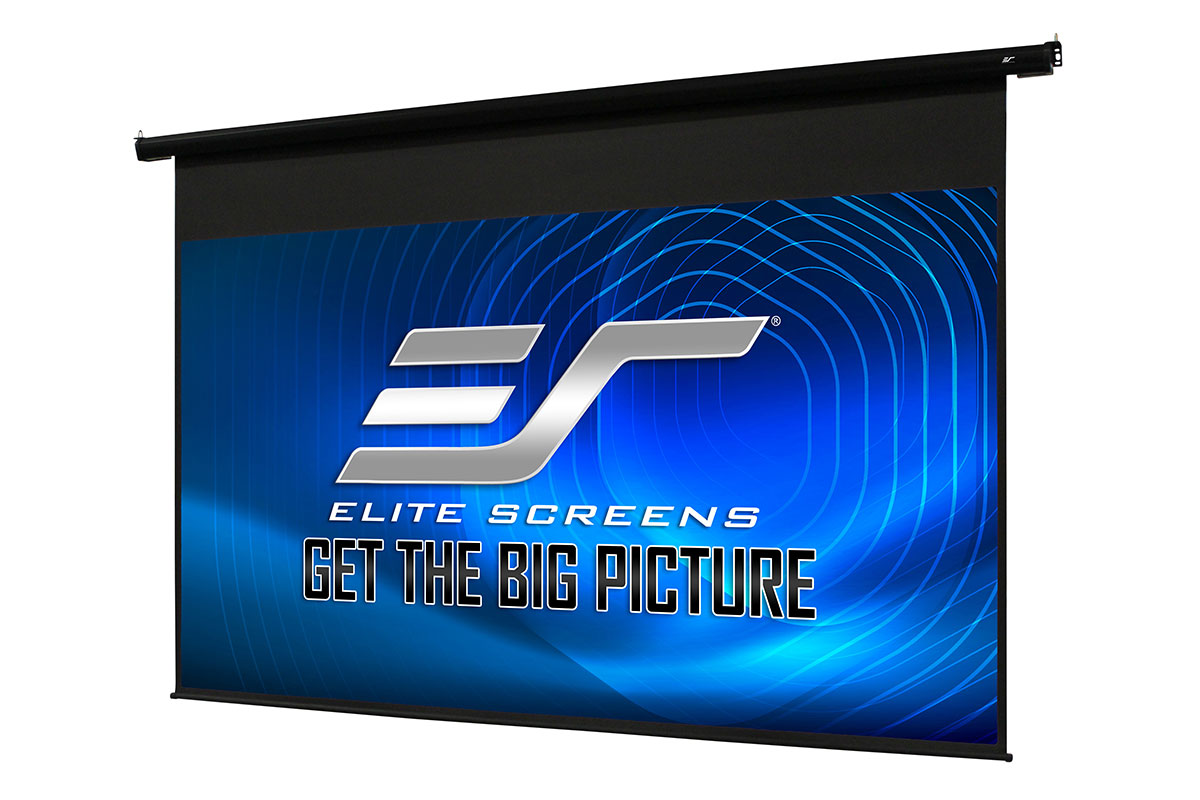 We know. You're probably completely stunned to see another Elite Screens model on this list. But the company really does know what they're about when it comes to projection, and if you're looking for a mid range screen with good specs from a quality brand, look no further than this one right here. It is also one of the better motorized options on this list, certainly for this price range. With the flick of an included remote or inline switch, you get a screen with excellent picture reproduction and a 1.1 gain. A 2-year warranty for home use and a 3-year warranty for government, education, military, and religious use means you'll be covered for any issues that may come up, especially if you convince the Elite Screens folk that you are, in fact, a very religious government minister with a service record. The Spectrum is available in sizes ranging from 100 inches to 180 inches. And if you're setting up a theater room with speakers mounted behind the screen, you can opt for the 1.0 screen gain AcousticPro screen surface, which is acoustically transparent.