Elite QuickStand 5-Second Series at Sun City Church in Spokane, WA.
Why Talk About Portable Screens in Churches?
Providing specialty solutions are an essential part of an AV manufacturer's success. Although House of Worship fixed installations are commonly documented, comparatively little is said for portable church applications. Sometimes a permanent facility can be superfluous to a young congregation's growth and evangelizing requires an "out of the box" approach where resources are better used by not maintaining a permanent address.
Many mobile congregations are completely on their own in trying to determine what products are best suited to their specific needs. There are many affordable projectors with high-end performance to choose from and they are all over the internet. However, most individuals know little about what's the right projection screen to use with their projectors. Obviously, the screen should be portable but there are other crucial features including that it must present a theater-quality image but be easy to work with, fast to set-up, and durable for heavy, repetitive use.
How the QS-5 Benefits Sun City Church
When the Sun City Church moved to its present location, there was no projection screen at the new facility and a non-invasive, portable solution was needed. Since this product would be moved into position, used and packed away with every service, it had to be "mobile, easy, and fast" to work with. The products they selected were a pair of QuickStand 5-Second Series (QS180HD) projection screens from Elite.
"The screens that we use for a Sunday morning service are really important for creating an atmosphere for our guests." said Kyle Menasco, Production Director of Sun City Church. "We want to create a really welcoming, new, vibrant atmosphere and having a great projection screen is really a crucial part of that." Kyle concluded with a very compelling endorsement. "I would absolutely, recommend Elite Screens to anybody who wants a screen to be ready, fast, easy, and to be of high quality. It's perfect."
Interview with Pastor Danny Schulz
It is important for this congregation to have a video screen that would maintain a prominent role in its functionality as the congregation grows. In this case, two QuickStand 5-Second Series (QS180HD) units are ideal for the task at hand. Pastor Danny Schulz, leads the congregation at Sun City Church. Below is the interview with Pastor Schulz regarding this project and how it serves this congregation's requirements.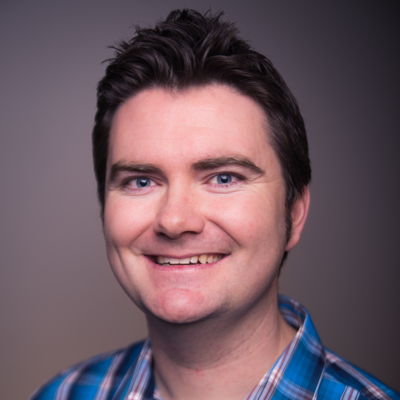 (Q.) How is this product is used? 
(Pastor Schulz) "We use these screens every Sunday morning in our portable church environment. The screens provide a huge boost to the atmosphere of worship as our whole congregation can easily see both screens."
(Q.) Which of the product's specific features or specs were instrumental in your decision to use this product versus another solution and why? 
(Pastor Schulz) "They are so portable! The fact that they set up in less then a minute is incredible. And the fact that they roll up into a sturdy road case just makes them perfect for our situation."
(Q.) Can you name (and explain) the three biggest benefits – "pros" – for an installer using this product? 
(Pastor Schulz) "Setup/Tear Down Speed; Road Cases Built Into the Product; and the Quality Craftsmanship"
The Elite Screens team is always glad to hear when their design concepts are put to good use and we especially enjoy documenting the opportunities when our specialty products get to shine in their true element. For more ideas on non-invasive portable projection screens or our full line of fixed-frame and retractable designs, please reach out at www.elitescreens.com. For more information on Sun City Church, please visit http://suncitychurch.com/. As the invitation in the video states, they'd be delighted to have you stop by.
Thank you for reading this article. Feel free to contact me or any of my associates if you have any further questions on the QuickStand 5-Second series or any other Elite products.
Warm regards.
-Dave Rodgers
Marketing Manager, Elite Screens Inc.
About the QuickStand 5-Second
The QuickStand 5-Second Projection Screen is a free-standing "pull-up" stage projection screen for large group presentations. It utilizes an innovative dual cross spring mechanism to support its Greenguard Gold (UL2818) Certified MaxWhite® FG 1.1 gain material. It is encased in an ATA wheeled aluminum stage case with drape kit included.
Additional QuickStand 5-Second Videos
[yotuwp type="videos" id="-rCURj1IlMQ,owP_-hwShKo,FO8mG5_7t7I,XHffTmenjEk,SqUADLKHfyk" ]