Spare Change's Shane Evaluates Elite Screens' Aeon (AR125WH2-WIDE) Cinemascope Matte White Fixed-Frame Projection
Date: May 2019
Product: Aeon (AR125WH2-WIDE) Cinemascope Matte White Fixed-Frame Projection Screen
Projector: Sony VPL-VW695ES
Reviewer: Shane, Spare Change
Spare Change is a popular Youtube channel that gives in depth discussions for home theater enthusiasts about movies and tech that make our audio and video lives more enjoyable. Its host Shane gave one of the best descriptions in layman's terms of screen gain that I've heard. From there, he took an Aeon "Cinemascope" (AR125WH2-WIDE) matte-white frame screen through unboxing, assembly and evaluation. It was accompanied by an  Sony VPL-VW695ES projector.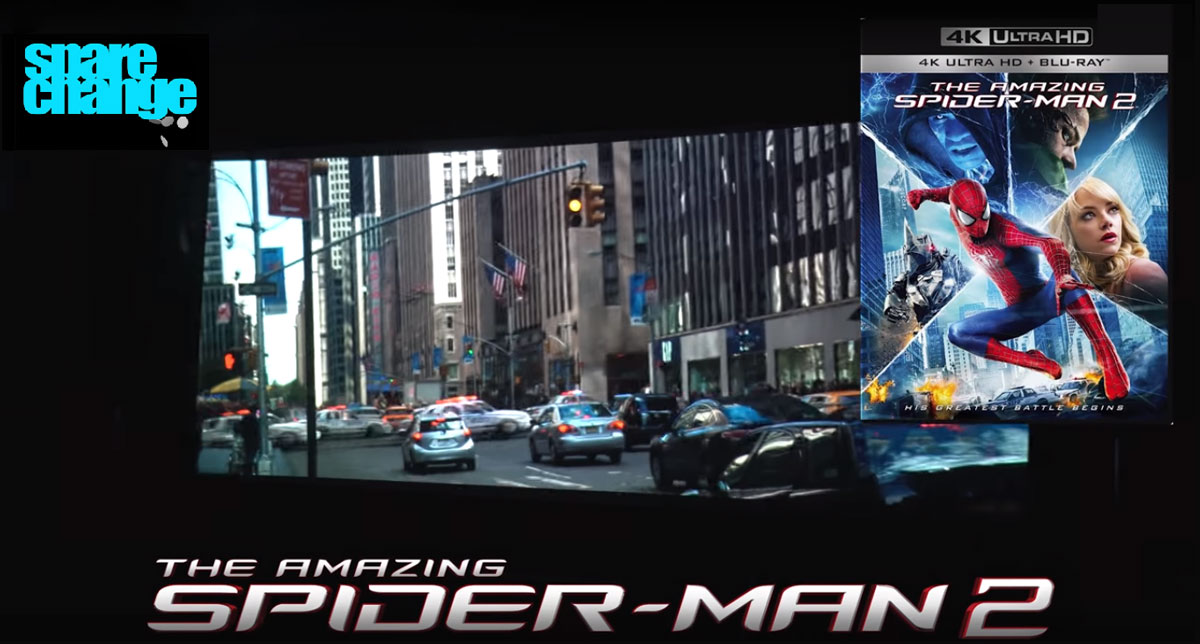 Shane started off the discussion by educating the viewer on the difference between matte white and ambient light rejecting materials as well as gain, or screen material reflectivity. In this case, the reviewer is using this screen in a home theater environment using a high quality home theater projector in an environment with total control over ambient light.
After walking us through the screen's assembly, Shane took the viewer through the setup and review. He demonstrated how a matte white material is not made for bright rooms but in an environment with good control over ambient light, it was an entirely different story. "…but if I turn the lights off, it's like having a giant TV on the wall." Shane continued, "Colors are extremely saturated and very vibrant."
While watching brighter scenes, Shane had this to say "There's some fantastic dynamic range with zero hot-spotting.  No matter what seat you're in, you'll have uniform brightness anywhere in the room. If I sat on an end-seat, I didn't notice any color shifting or weird anomalies."  Shane then wrapped up by stating how the screen outperformed other brands while working wonderfully with 3D content as well. Overall, the product proved to be a go-to brand with amazing performance to an affordable price.
About the Aeon Series Egde Free® Frame Projection Screen
The Aeon Series is a fixed frame projection screen that uses Elite's EDGE FREE® technology. The EDGE FREE® design resembles a giant size flat panel TV display. The Aeon includes an ultra-thin trim as an installation option to further enhance the overall appearance
Stretches over frame for a permanently tight-tensioned flat surface
Active 3D, 4K Ultra HD, and HDR Ready
Available in the following range of diagonal sizes:
84" – 200″ in 16:9 format
103", 125″, 138″ and 158″ in 2.35:1 format
Material used by the AR125WH2-WIDE – CineWhite® has broad light dispersion through diffusion uniformity, black & white contrast and true color rendition. Recommended for rooms with controlled lighting. Works with Standard, Ultra/Short-throw 1080P/4K projectors.
Other material options available for 16:9 aspect ratio screens:
CineWhite® (1.1 gain) matte white
CineGrey 3D® (1.2 gain) or CineGrey 5D (1.5 gain) ambient light rejecting material with enhanced ceiling light capability ALR/CLR®
CineGrey (1.0 gain) matte gray
AcousticPro UHD (1.0 gain) acoustically transparent material
-DR