Elite Screens Kestrel Tab-Tension 2 CLR® Series Reviewed by TWICE Magazine
Electric floor-rising screen's amazing Ceiling Light Rejecting technology gives great color, brightness in full light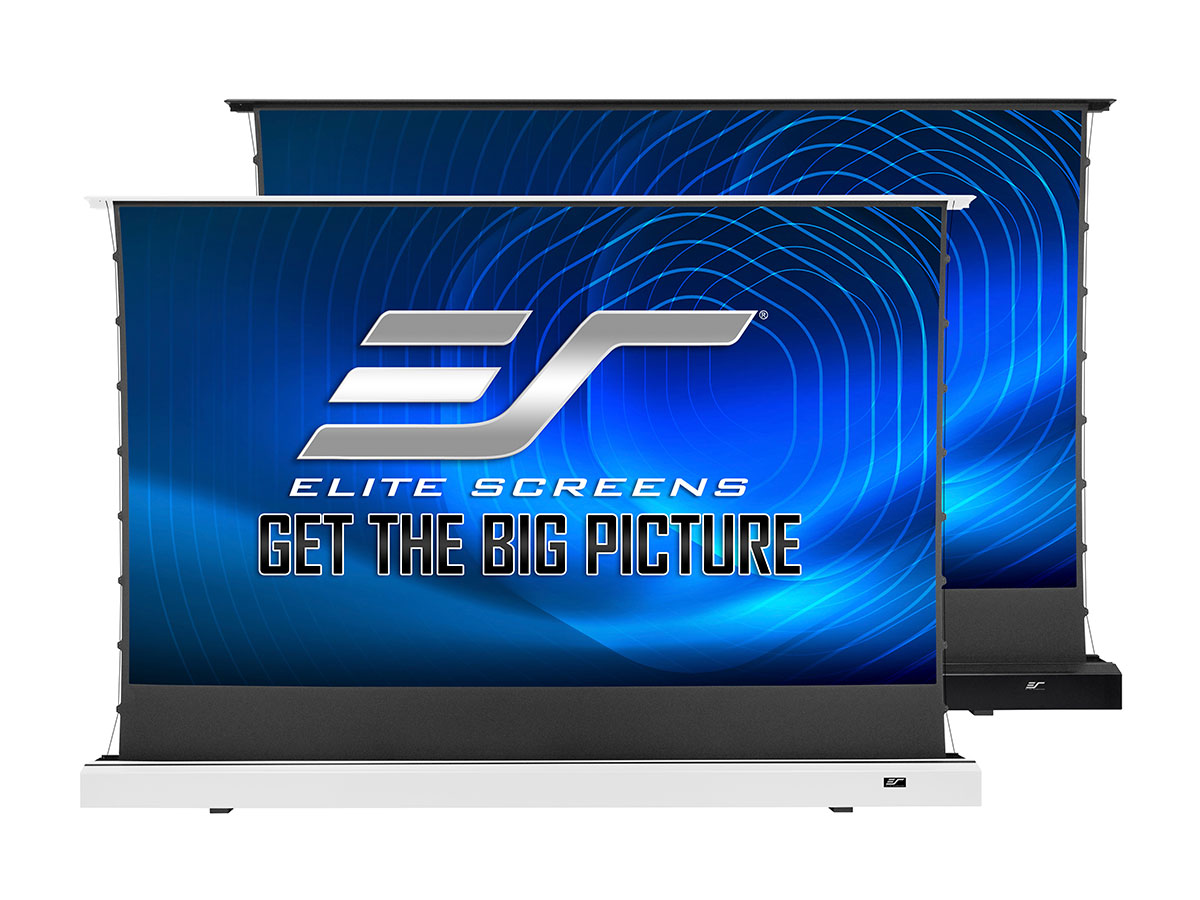 The Elite Screens Kestrel Tab-Tension 2 CLR Series is a perfect screen for home theater aficionados and businesses looking for a 4K screen that quickly sets itself up and negates the washout effect from overhead lighting in bright room environments.
The Elite Screens Kestrel Tab-Tension 2 CLR Series electric floor-rising screen is a plug-and-play solution for home theaters, offices and businesses who need to display in brightly lit rooms or venues. The StarBright CLR® (Ceiling Light Rejecting) screen material rejects 95% of overhead light, combatting the washout effect from overhead lighting experienced with regular white material screens. This floor-rising screen is available in 101″ and 121″ diagonal sizes in 16:9 aspect ratio and is a welcome addition to the Elite Screen lineup and is an excellent option for your next home theater setup.
Design & Screen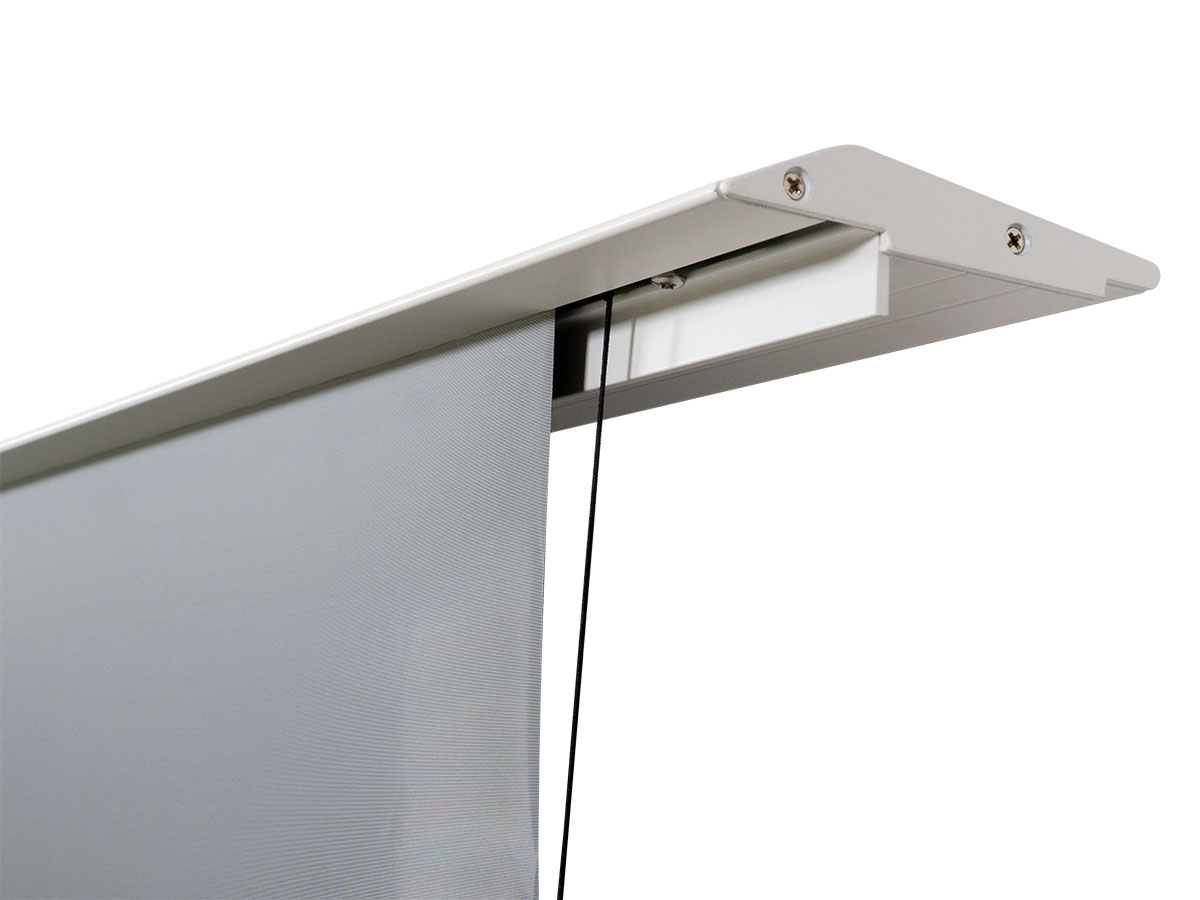 The star of the Kestrel Tab-Tension 2 is the StarBright CLR screen material specifically crafted for use with UST (ultra-short throw) tabletop/bottom mounted projectors. This material absorbs up to 95% of overhead lighting and has 100x contrast enhancement over standard matte white projector screens under ambient light while the special lenticular surface provides superb color fidelity, contrast and black/white dynamic range up to 4K resolution.
Additionally, the black backing eliminates light penetration to avoid picture degradation while a reflective layer concentrates projected light back to the viewer's field of vision and negates light scatter. The screen's ultra-wide viewing angle allows viewers to see a clear, bright, and uniform image from any seating position and the Tab-Tension system does an excellent job of keeping the screen taut and flat.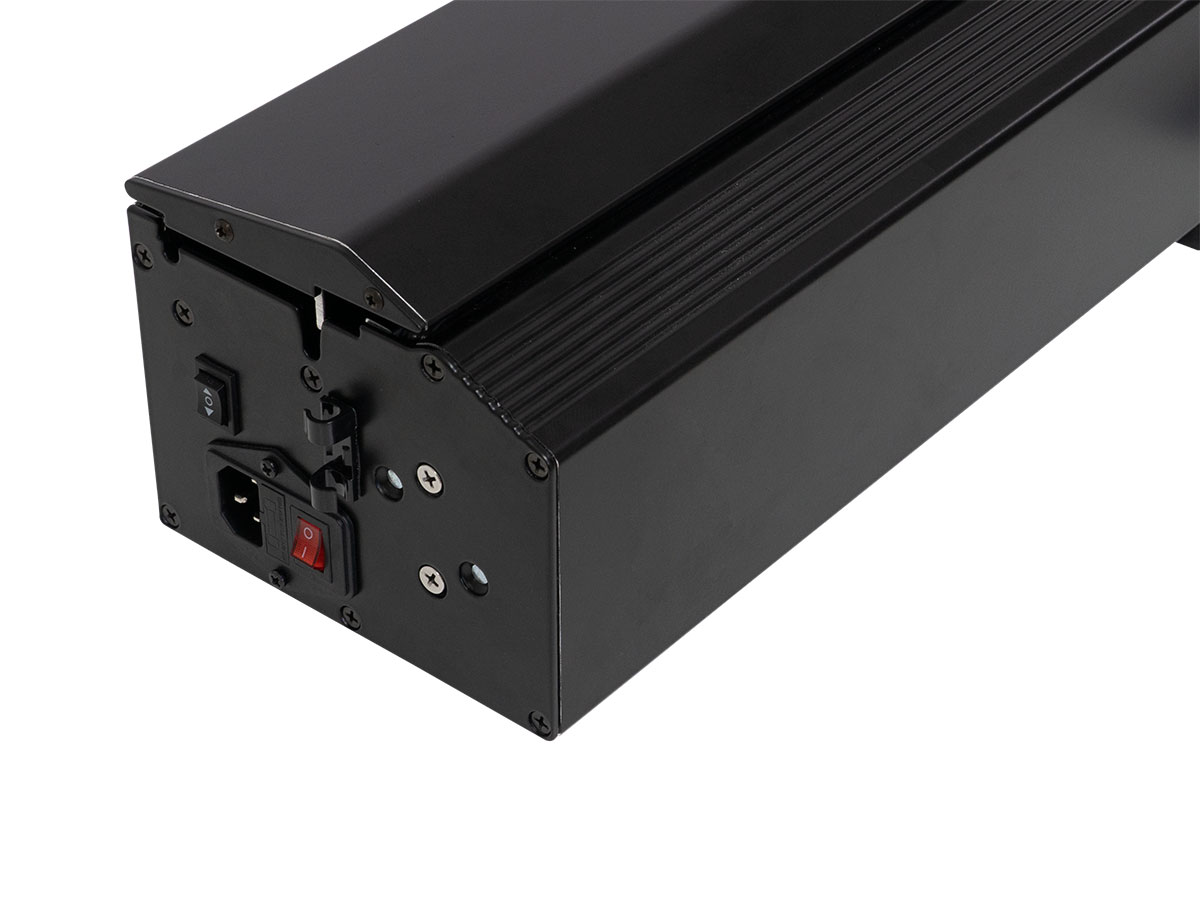 Unfortunately, if you're hoping to use the Kestrel Tab-Tension 2 with a long-throw projector, you're going to be disappointed. The StarBright CLR® screen material is designed for ultra-short throw projectors, which isn't a bad thing, considering the superb results you get in any amount of lighting.
The Kestrel Tab-Tension 2 is available in black or white aluminum housing and is backed by a 2-Year / 3-Year ENR-G Manufacturer's Warranty by Elite Screens. An RF remote and IR remote are included, and you can also operate the screen manually with a switch on the side of the casing. Elite Screens also includes a USB dongle with the Kestrel Tab-Tension 2 that plugs into an HDMI port on your projector. This feature automatically raises the screen and lower when you power the projector on or off, adding an additional layer of quality of life to your home theater setup – plus it eliminates having to use one more remote.
Testing Experience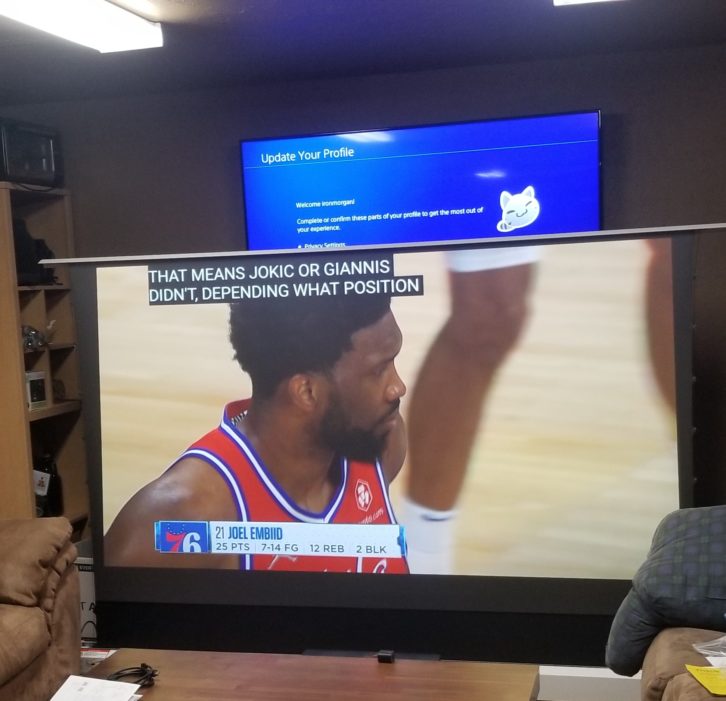 TWICE had the opportunity to test a Kestrel Tab-Tension 2 CLR Series recently, and we're impressed with how well the screen does what Elite Screens claims it will do – give up to 4K sharpness with excellent brightness and color saturation in full overhead light situations.
While the Kestrel Tab-Tension 2 is long at 8.1 feet in length, it can be picked up by one person and moved to where you need it to go. We still advise using two people when removing from the packaging and placing it where you want it. Another word of caution, it's much like maneuvering an armful of 2X4's, so be careful with balancing while moving and watch out for both ends!