Elite Screens Yard Master Tab-Tension Wireless is Reviewed by Projector Reviews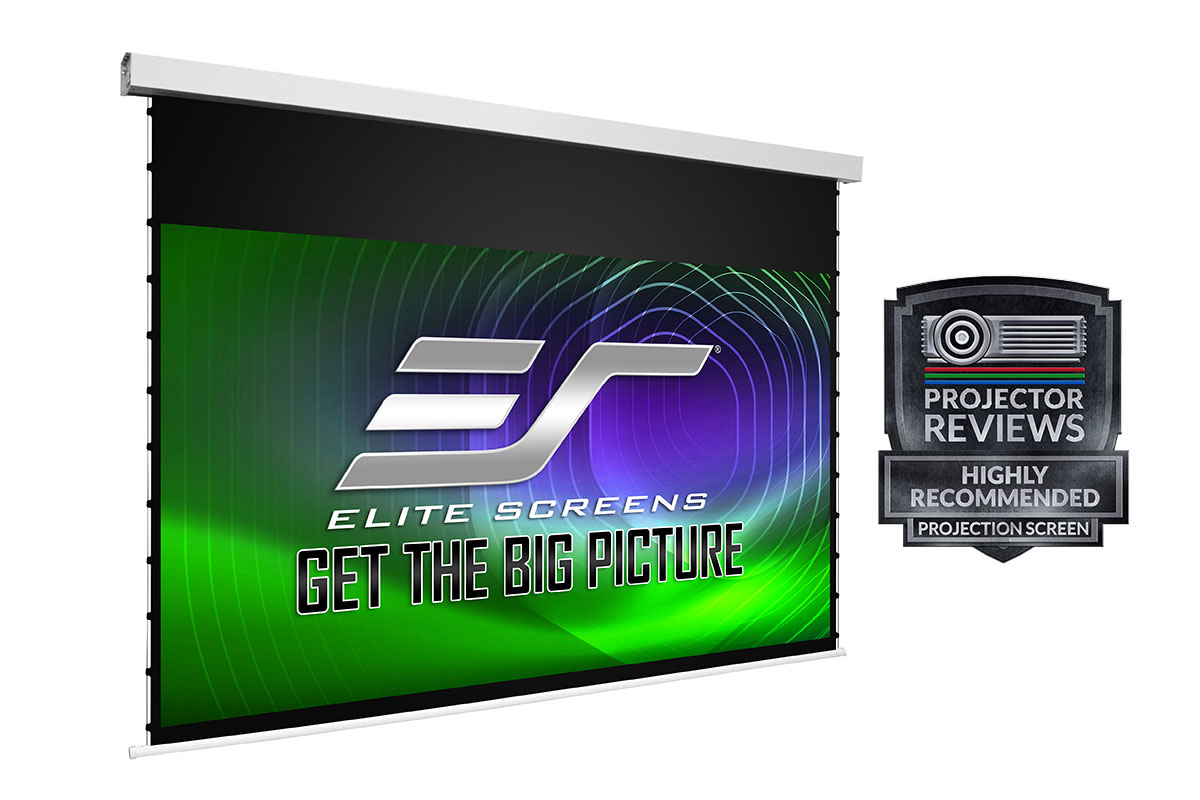 The Elite Screen Yard Master Tab-Tension Wireless Series is a battery-operated outdoor projection screen. Currently, Elite Screen offers a 125-inch model that retails for $1839. The screen is a tab-tension design that is IPX3 rated for water protection, making it ideal for backyards, patios, pool decks, and recreation room installations.
Elite Screens is a leading screen manufacturer offering professional and consumer applications solutions. Outdoor Theaters are growing in popularity, and Elite Screens offers several screen options. About a year ago, we reviewed the Elite Screens Yard Master 2, which is a folding-frame, outdoor projection screen. This screen offers maximum portability and excellent build quality and delivers good picture quality at an affordable price.
For customers looking for a permanently mounted screen solution, Elite Screens makes several weather-resistant retractable screens rated for outdoor applications. These screens can be mounted on the wall in the backyard or hung from a pergola. When not in use, it can be retracted so it is out of view. Elite Screen retractable models can be retracted manually or motorized.
During this year's Projection Summit, we actually interviewed Jaime Abrego from Elite Screens about several notable new screen systems including three retractable screens. Check out the Elite Screen interview below.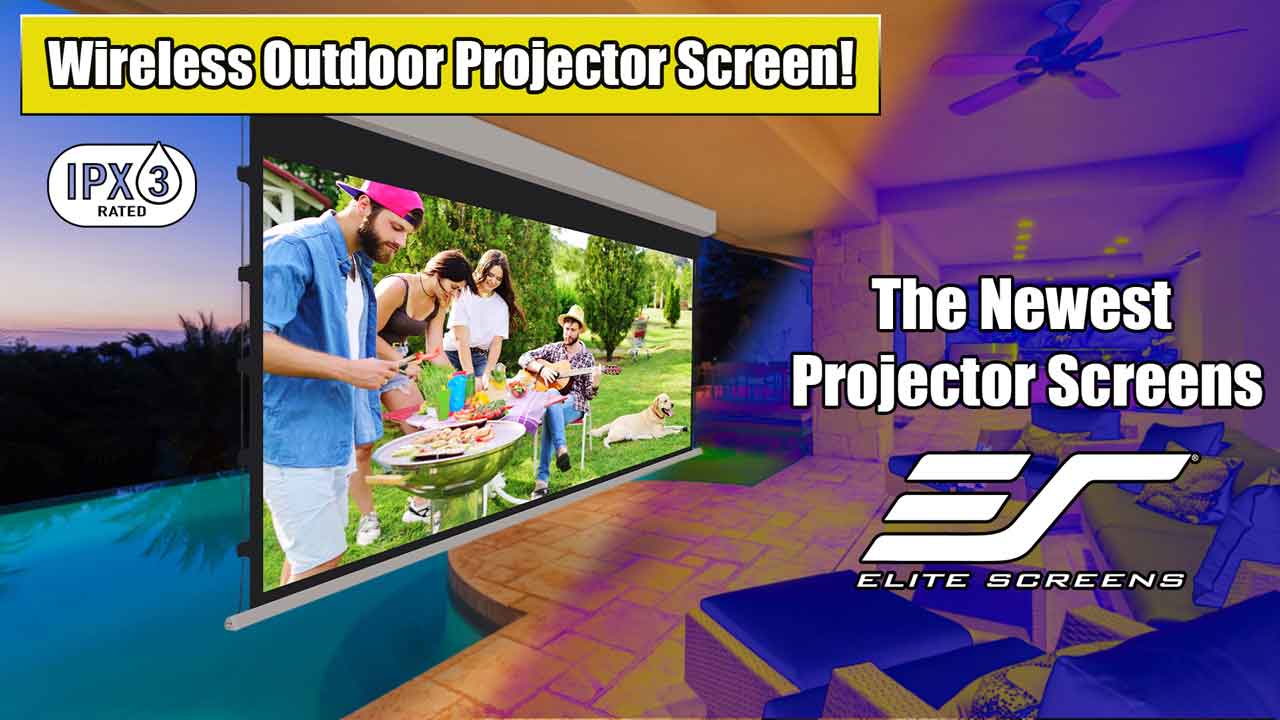 Jaime talked a lot about the Yard Master Wireless Tab-Tension, which is a weather-resistant motorized screen with a built-in battery that can power the screen up/down for several months between charges.
Since motorized screens need to be weather resistant, they are more expensive than other outdoor screens. After spending time with the Yard Master Tab-Tension Wireless screen, we believe its build quality, convenience, and picture quality make it worth its premium price.