Q: What are the ZRC1-IR Infrared Remote codes for the UP, Stop, and Down key functions?
A: The ZRC1-IR codes are as follows.
UP_KEY = 0x07ED112B
STOP_KEY = 0x07F519C3
DOWN_KEY = 0x07DD089B
How to use the wireless 5-12 volt trigger feature
Requires a 3.5mm to 3.5mm mono cable (not included).
The Radio Frequency (RF) remote control serves as a dual purpose, independently as a handheld remote control, or as a Wireless 12-volt trigger. The radio frequency technology sends a wireless signal that synchronizes the screen's drop & rise with the projector's power cycle.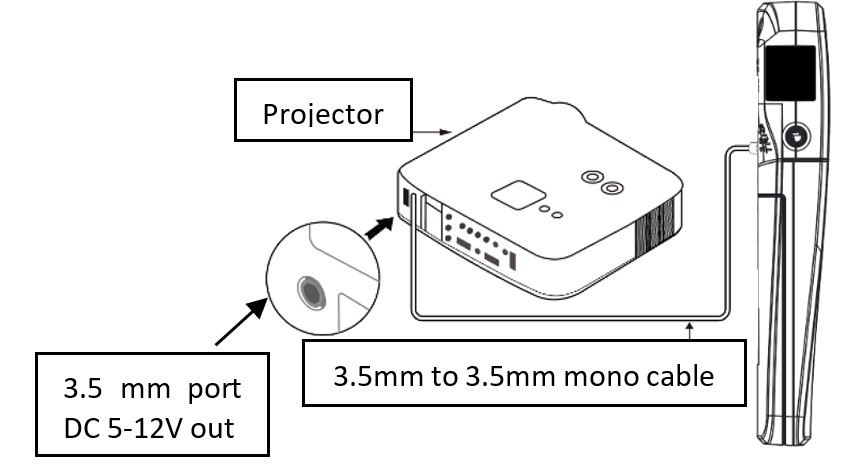 Step 1: Connect one end of the 3.5 mm mono trigger cable to the RF remote.
Step 2: Connect the other 3.5 mm mono end of the cable to projector.
Projector on, screen drops
Projector off, screen raises
Please be aware, the projector on/off cycle may take longer to fully activate. It usually takes around 20- 30seconds for full off and on cycle each time.
Note: If the wireless trigger feature does not work, please resync the RF remote to the Wall box controller per the instructions in the Radio Frequency remote section.