Description
StarBright 9 retro-reflective Ceiling Ambient Light Rejecting Front Projection Material for Standard Throw Projectors
Absorbs up to 95% of overhead light
Ultra-wide viewing angle offers superior off-axis viewing while maintaining a bright and clear picture with no hotspots, shimmer, and speckles
Direct light reflection technology does not scatter light in the room but instead reflects projected light towards the viewer
Black backing prevents light penetration to avoid picture degradation
Protective outer coating results in a scratch-resistant surface
Mildew resistant and easily cleans with mild soap and water
Uniformity across entire screen surface with no color shift, texture, bright spots, or dark corners
Smooth non-textured surface compatible with 4K/8K Ultra HD projectors
ISF Certified for accurate color reproduction – An industry standard for high-fidelity video display systems
Not compatible with ultra/short-throw projectors
Thickness: 0.292 mm +/- 0.040
Peak Gain: 0.9
Lenticular Pitch: 0.065 mm
Horizontal Half-gain angle: 85°
Vertical Half-gain Angle: 18°
Horizontal Soft-edge Blending: Yes
Vertical Soft-Edge Blending: No
Min. Lens-Throw-Ratio: 1.5 x Image Width
Max. Lens-Throw-Ratio: 8 x Image Width
Diagonal Sizes Available: 106"/122" - 16:9; 156" - 2.40:1
ISF Certified: Yes
Recommended shipping and storage conditions: Temperature: 50-122°F (10-50°C)

Do not exceed 149°F (65°) to avoid permanent damage
Recommended normal storage temperature, 68-86°F (20-30°C)
Avoid Freezing
Humidity < 70% RH (Recommended storage as low humidity as possible)
Recommended storage at stable humidity +/- 10% RH

Recommended operating conditions

50-104°F (10-40°C)
Humidity < 70% RH
Do not install projector at an angle that is greater than 5 degrees off the vertical axis from the screen. The ambient light filtration layer in the material is designed to absorb light rather than reflect it.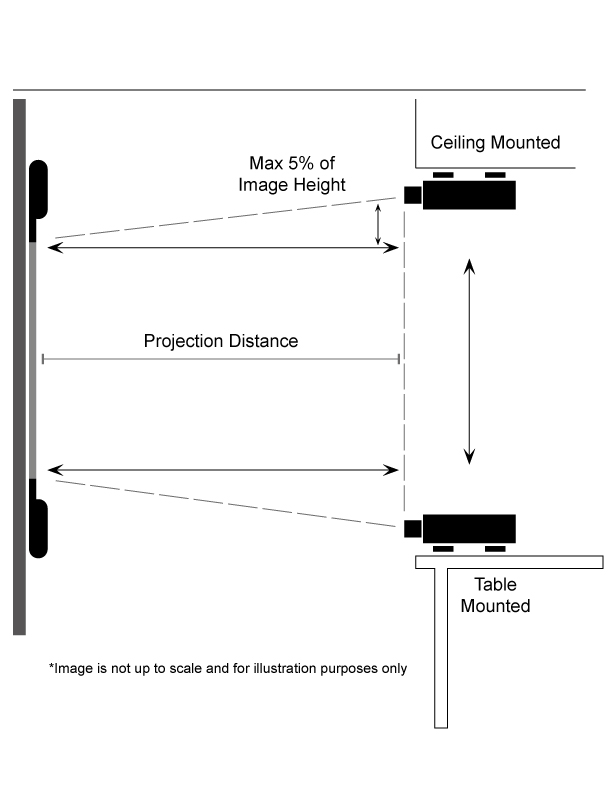 Q: Can I buy a small screen material sample?
A: Yes, you can buy a screen material sample by clicking here.